Press-kit
---
Dear Editors,
Welcome to our site's press section. We've created this page to make it easier for you to get game's description, screenshots, video etc.
---
Description
Haypi Dragon, another epic MMORPG, has been released. This new game features PVP battles, physics-based firing, and endless challenges that you will want to attempt again and again. Leveling, tasks, ranks, achievements, magic, and syntheses await you!

You, the chosen of Haypi Town, begin your journey towards defeating the Ancient Beast. The journey is fraught with difficulties and danger. On your way, you will need to capture, tame, and train your dragons. They will follow you and assist you with their special abilities. They can control rock or fire and are capable of ensnaring or freezing your enemies. All you need to do is drag and move your finger to activate their special abilities and skills. Make full use of your talents and intuition for a top score!
Movement Simulation
Feel every vibration when a bomb hits the ground through Haypi Dragon's realistic simulation. You can have more fun and feel a better sense of accomplishment after the demolition of your target. Don't forget to watch the rocks in higher places. Be careful, you might get hurt if they drop off!

Challenging Levels
You have no clue what your enemies'next steps will be. These henchmen of the Ancient Beast are ruthless—they won't go down without a fight. The Ancient Beast is known for its Hailstorm Swooping and Ultimate Rage, so you need to muster together all your abilities to defeat him.

Dragon Diversity
With dragons of Rock, Fire, Plant or Ice and more than 100 possible abilities/skills, you can match them as freely as you would like.

Featured PVP
Supporting up to 4 vs 4 in a single PVP battle, you are able to invite and play with your friends and enjoy the fun! Winners will receive handsome rewards.

Easy Gameplay
Fun for all ages. Your kids and grandmother will love it just as much as you do!

Exciting Leveling
How many levels must a novice survive before we can call him/her a master? Come on! The adventure in Haypi has just started…

Device Requirements:
* iPhone, iPod touch and iPad
* Requires iOS 3.0 or higher
* 6.8 MB
Pricing and Availability:
Haypi Dragon is free of charge and available exclusively through the App Store in the Games category.
iTunes download link: http://itunes.apple.com/us/app/haypi-dragon/id483082304?mt=8
Website link: http://www.haypi.com
Product page link: http://www.haypi.com/dragon/index.htm
---
Press Release
Dec17, 2011
Haypi Dragon is another MMORG released by Haypi and it continues the legend of its brother app Haypi Kingdom

Haypi Dragon is another epic Massively Multiplayer Online Game (MMORPG) released by Haypi Co, Ltd. This new game features PVP, physics-based firing and endless challenges that you will want to attempt again and again. The app is now available on iOS and will soon be available on Android and Flash as well. Haypi Dragon was released only four days ago, yet has already had over 100,000 downloads!

Your dragons hold magical powers. They can summon the powers of rock, fire, ice, or nature and have special abilities that allow them to ensnare or freeze their opponents as well. They await your command—simply drag and move your finger to unleash their attacks! Make full use of your intuition and knowledge of the game to get top scores. The username of the top-scoring player will be displayed on each level's leaderboard.

With its realistic physical environment, social engagement, and fun graphics, Haypi Dragon has drawn quite a large fan base. This MMORPG has been well-received:

"This game is just utterly breathtaking, the graphics and design are exemplary. In all my years working as a developer, I have never seen an app be made like this. I give this a 5/5 for design a 6/5 for gameplay. It is a must have game."

"This game is so addicting and fun! It is similar to angry birds, except you train a dragon and compete with friends!"
"Truly a masterpiece. I love it!"


About Haypi Co., Ltd
Haypi Co., Ltd. is an innovative developer and publisher of entertainment software. It is committed to designing MMORPGs for mobile devices. The games were and will be developed in accordance with the company's ethos of providing gripping and fascinating products.

Links
Product page: http://www.haypi.com/dragon/index.htm
iTunes download link: http://itunes.apple.com/us/app/haypi-dragon/id483082304?mt=8
Haypi Dragon on YouTube: http://youtube/AXH5tq4PvOo

# # #
Contact: dragonsupport@haypi.com
Company: Haypi Co., Ltd.
Website: www.haypi.com
---
Screenshots
Icon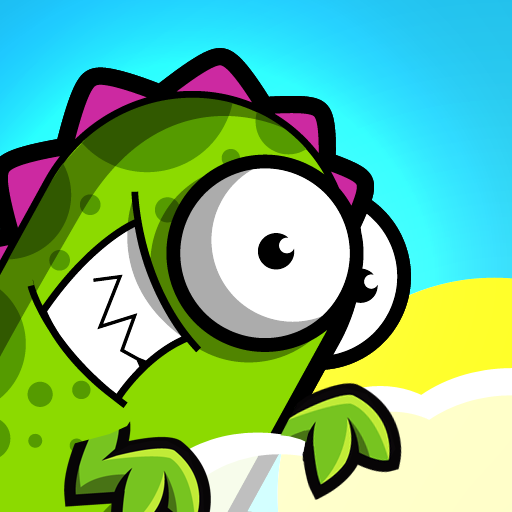 Home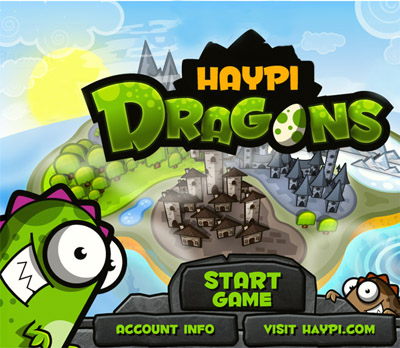 Story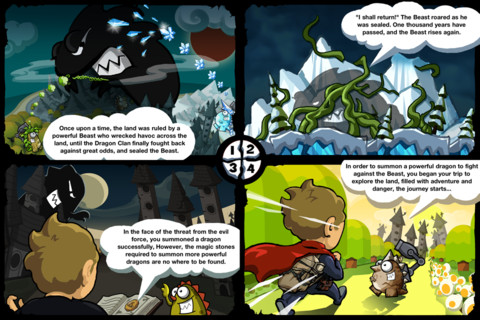 Magic Matrix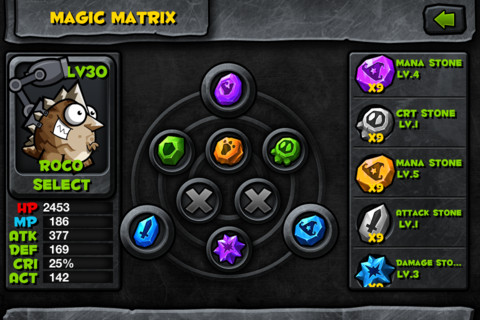 Combat-1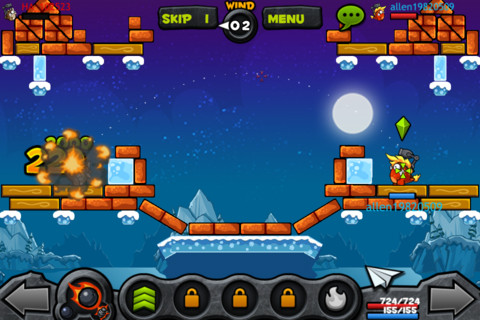 Combat-2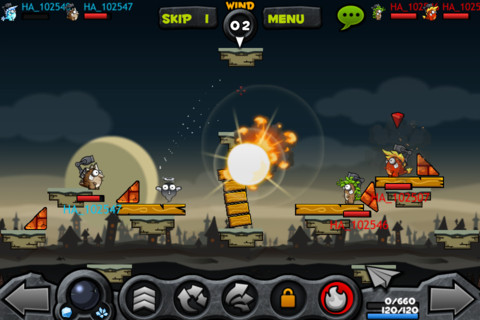 You can download the source of Haypi Dragon images here: dragon-press-image.rar
---
Thank You!
If you have questions, you can contact us at dragonsupport@haypi.com