Hello, trainers!
A warm-hearted player from beta test has shared with us his experience in novice stage. There are many useful skills. Worth reading~
HaypiMonster3 is highly different from the previous 2 versions of its serial, except that you can feel a little LostTower in battles. It's kind of wonderful that you're both new but familiar to this game.
I do like that.
I participated in the beta test at the very start. After rounds of testing, I got several notes and I'd like to share with you.
Basic Tips
Walk Along the Main Road
HM3 is made up of different maps. We need to explore and find destinations. In the map, we can see that Haypi draws a line from the castle (start) to the gateway (destination). They call the line as "Main Road".
So, the first essential skill in HM3 is to walk along that main road.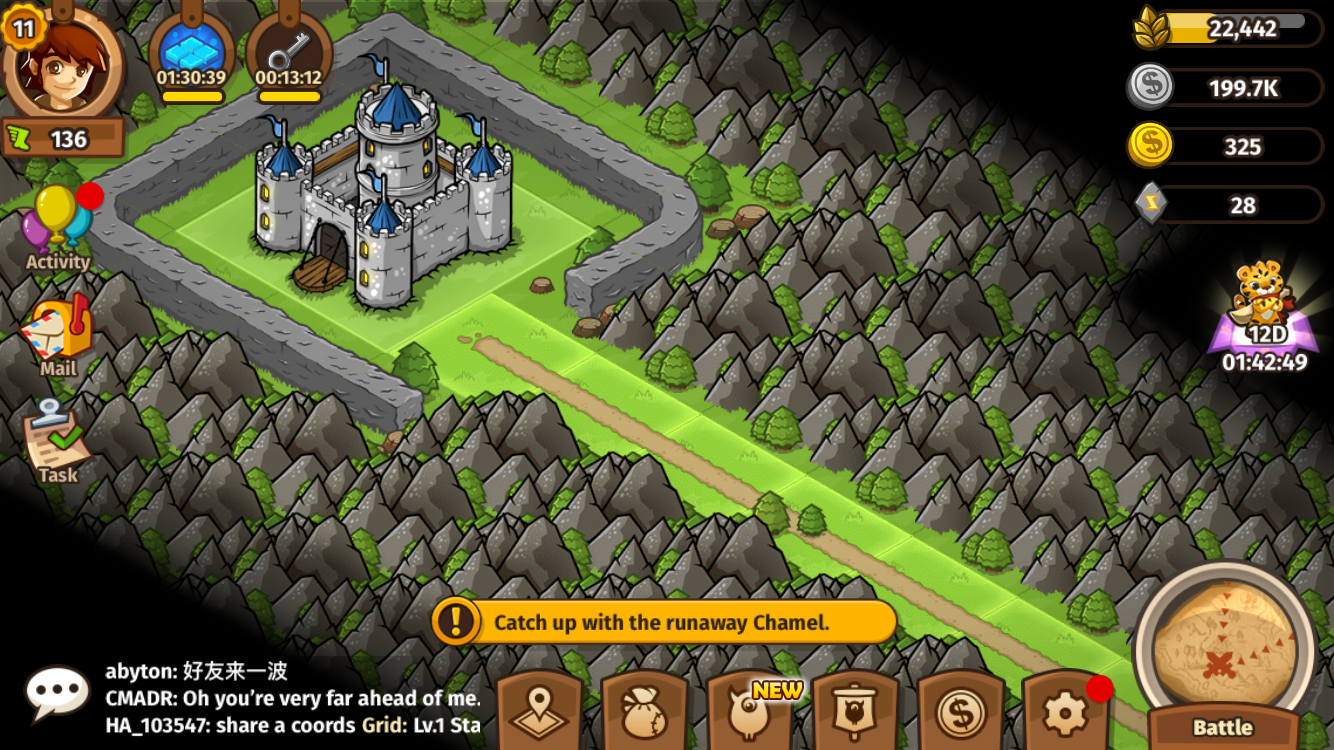 That's the castle. To pass Map 1, we need to occupy the grids along the road until we reach the gateway at the destination.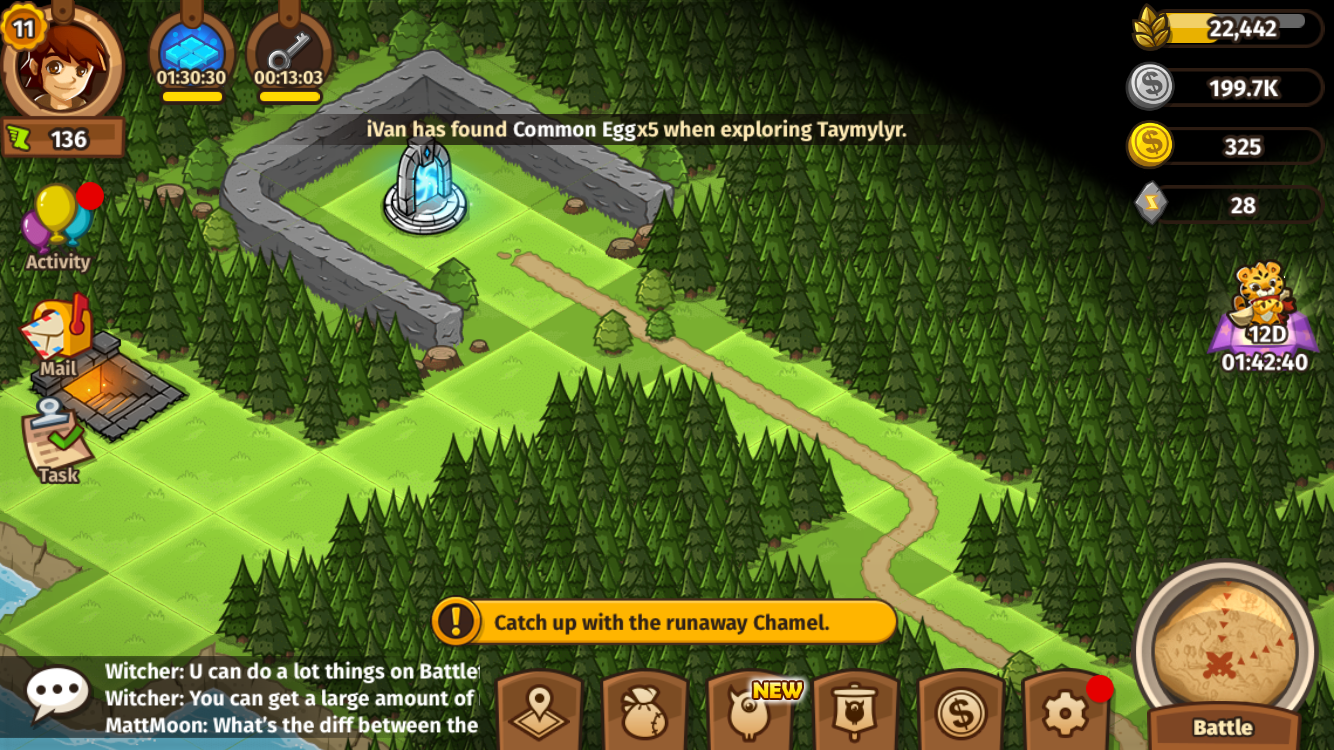 This blue gateway is the destination of Fertile Field. Occupy it and let's go to the next map!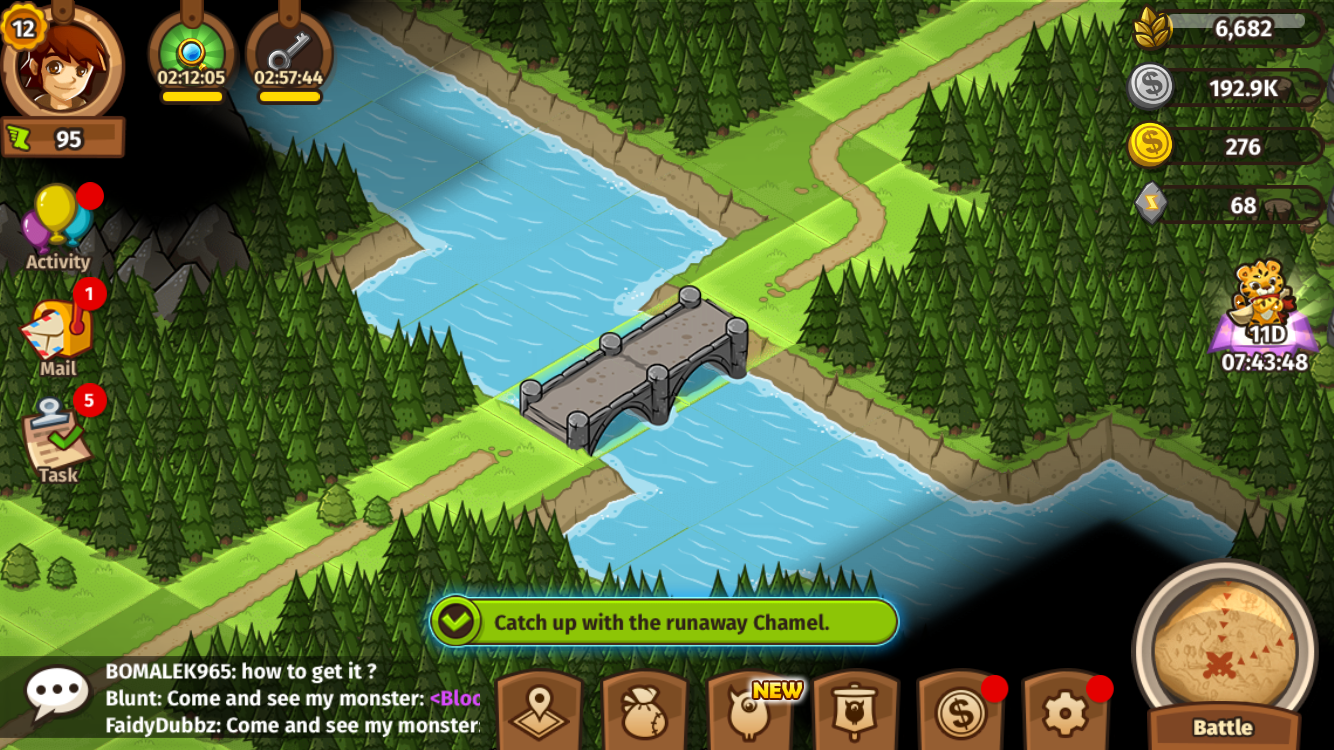 But, bad Haypi just doesn't simply lead you to the destination. Instead, they put a bridge here to block you. Luckily there's rookie guidance here to help us move ahead.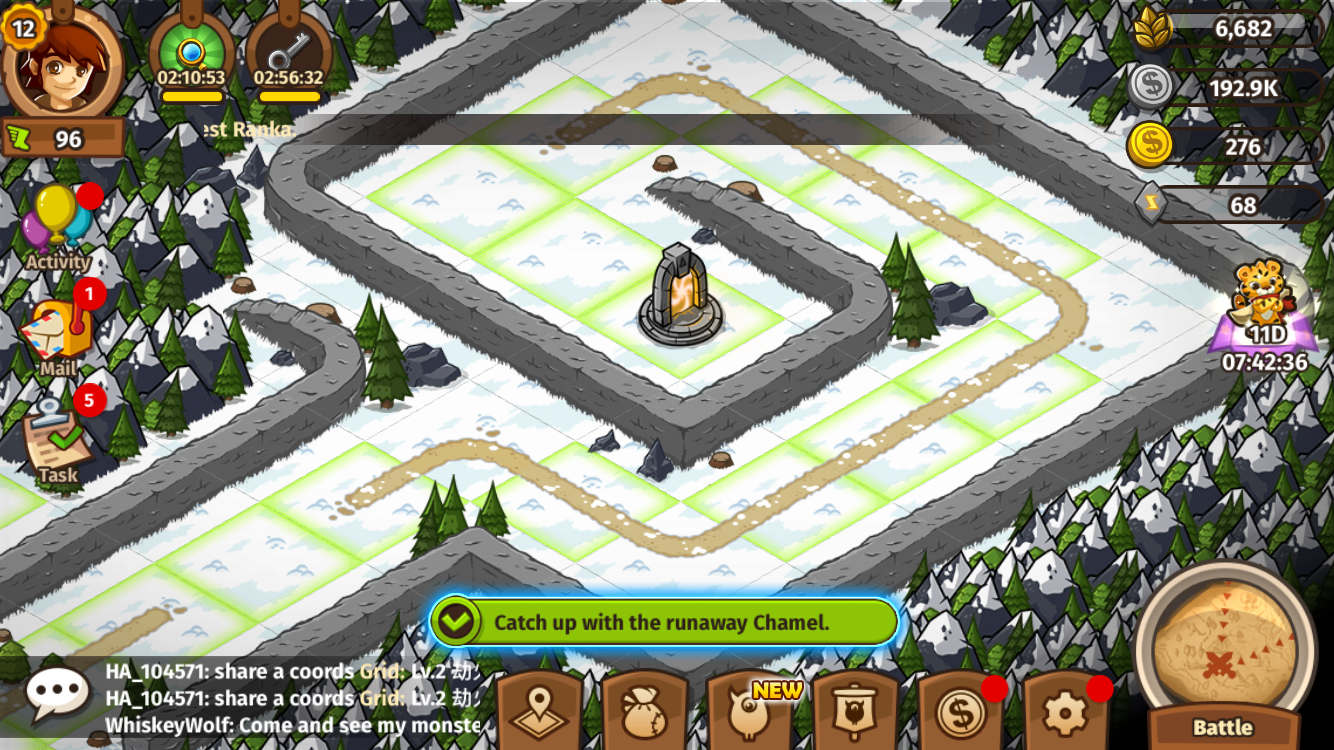 Well… Haypi plays more tricks in Map 2. Firstly, I reached a yellow gateway and when I was thinking Map 2 is so small, I was transferred to Cattail Island.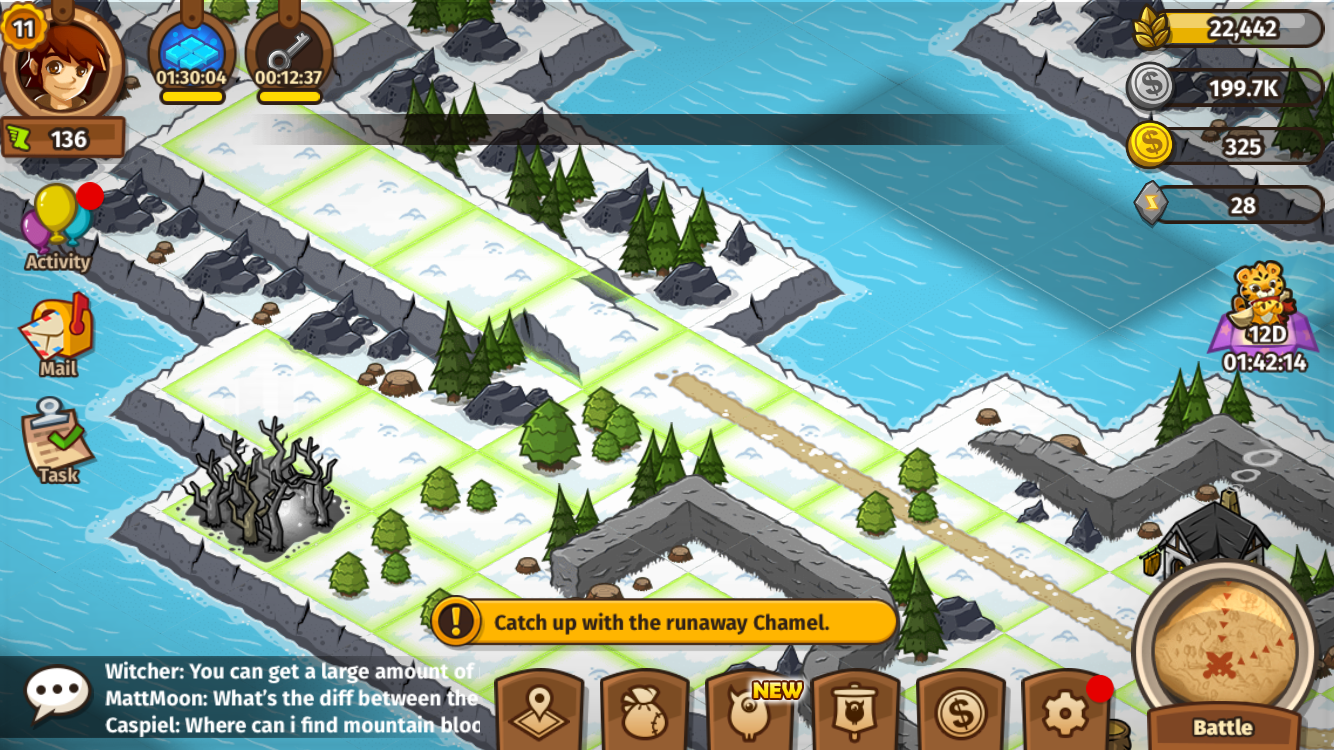 The road ended only after I passed several grids… Yes. You read it right. The road ended…
What were they trying to do???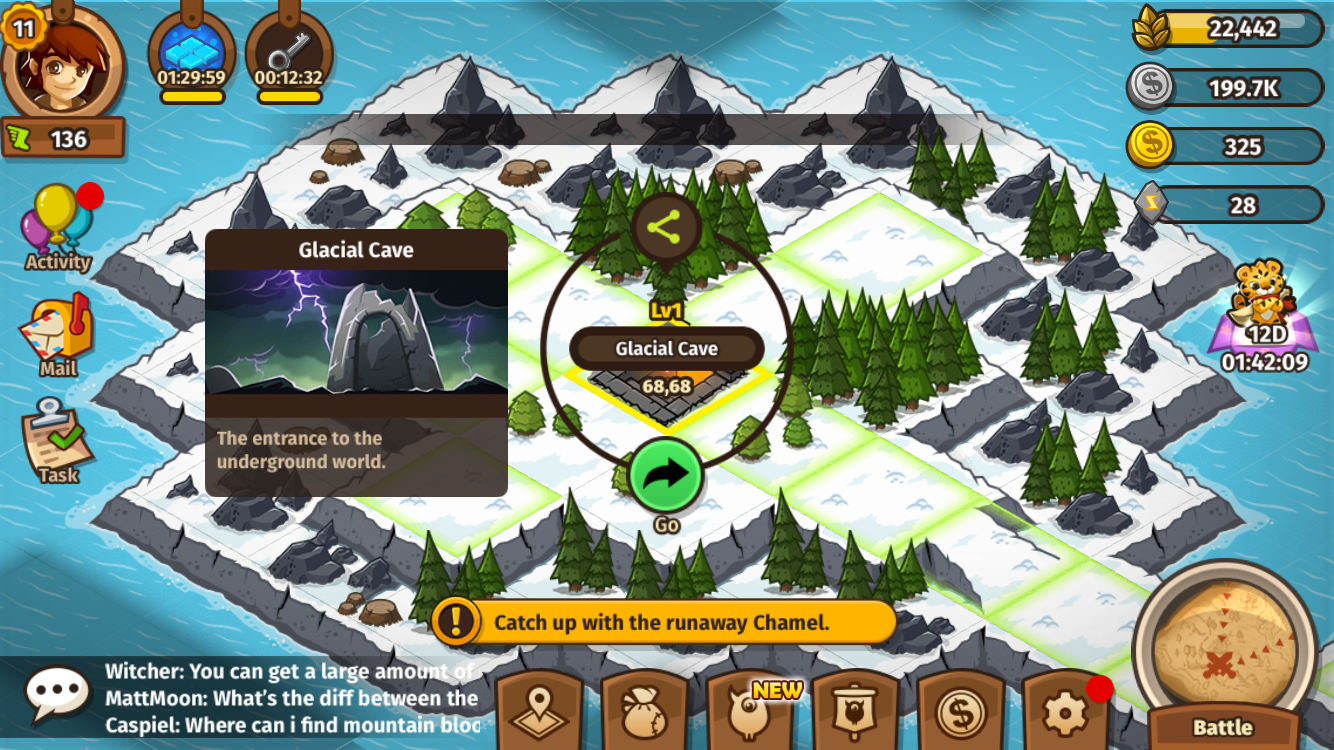 And that's not all. After I fully explored the Cattail Island, there's a dungeon waiting for me…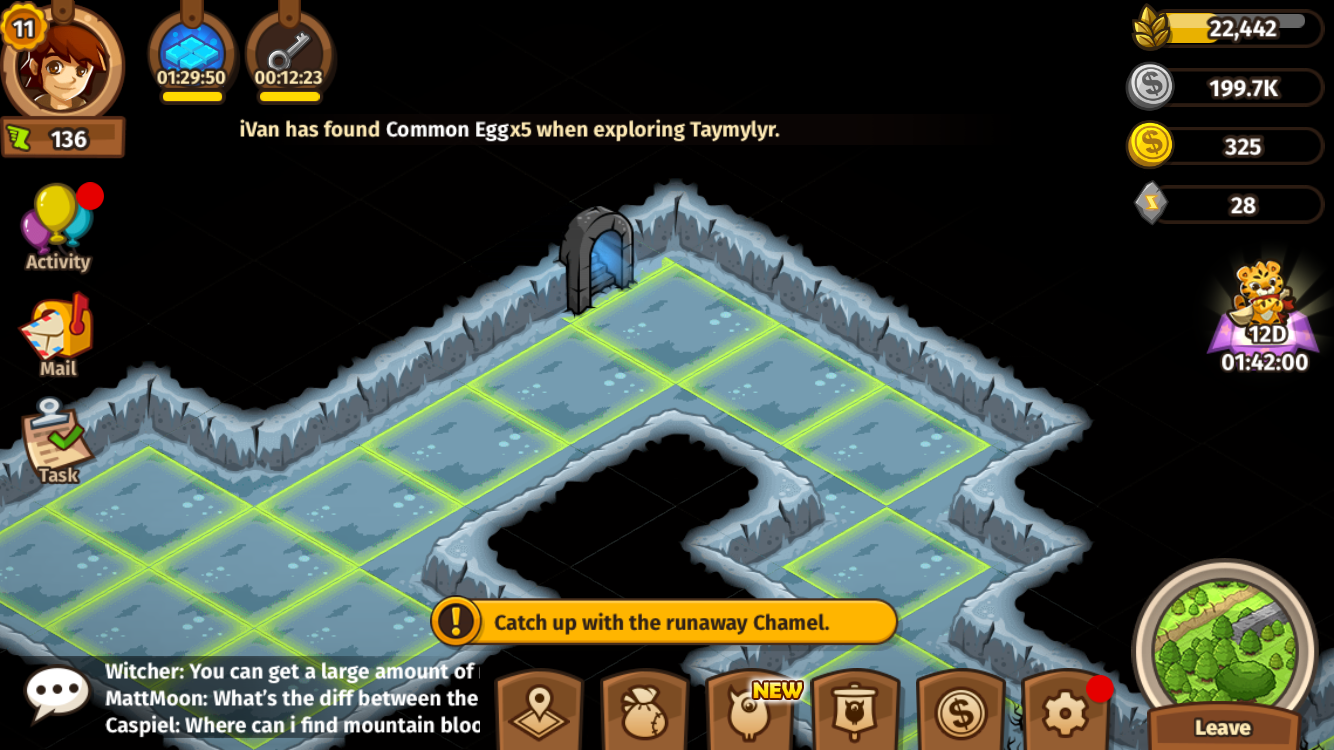 There is no "line" in the dungeon, which means that we need to find the exit by ourselves.
It is not intricate. Even sometimes I went wrong, I could find grains and money. But my gut tells me that we're gonna meet more dungeons in the future. They'll only be more implicate and with more fork roads.
These tricks do spice up the venture and exploration. All in all, the way to pass the challenge is walking along the road.
Cherish Grains
We can get many resources when exploring, from battles or by keys. Some are just there for us to claim. Money, wood, metal, runestones… Take it when you see.
But! Grain! Don't! Leave it there!!!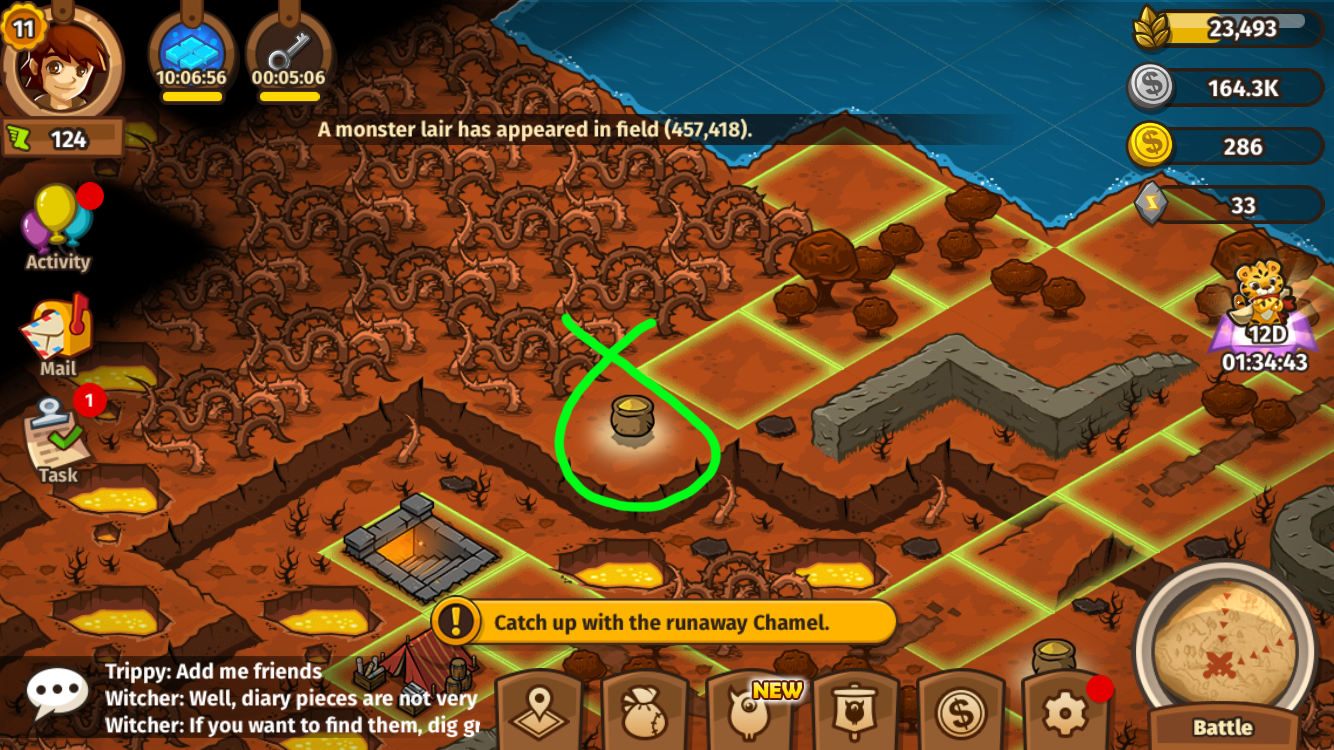 This is grain. And you need to know its importance!!!
As you have learnt that, in HM3, monster won't be recovered for free. Grain is the only item that can heal them.
In HM3, new monsters are protected that they will recover certain HP after battles. So you won't consume many grains in the first three maps. Meanwhile, you can get grains from battles, especially after defeating boss. So it's highly likely to exceed the store limit. You may suffer great loss because of that.
But, monsters won't recover HP after battles once they reach 4-Star. Meanwhile, considering that 4-Star monsters are usually with high HP, it will cost you many grains to recover them once you lose. When you run out of the grains in barn, those in maps come into play.
And, there's a PVP battlefield in HM3. Those grains are the decisive key when you fight with other trainers. As long as you have enough stock, even you lose every time, you can consume others simply by recovering HP with grains.
Stage, Explosive and Cormier's Blacksmith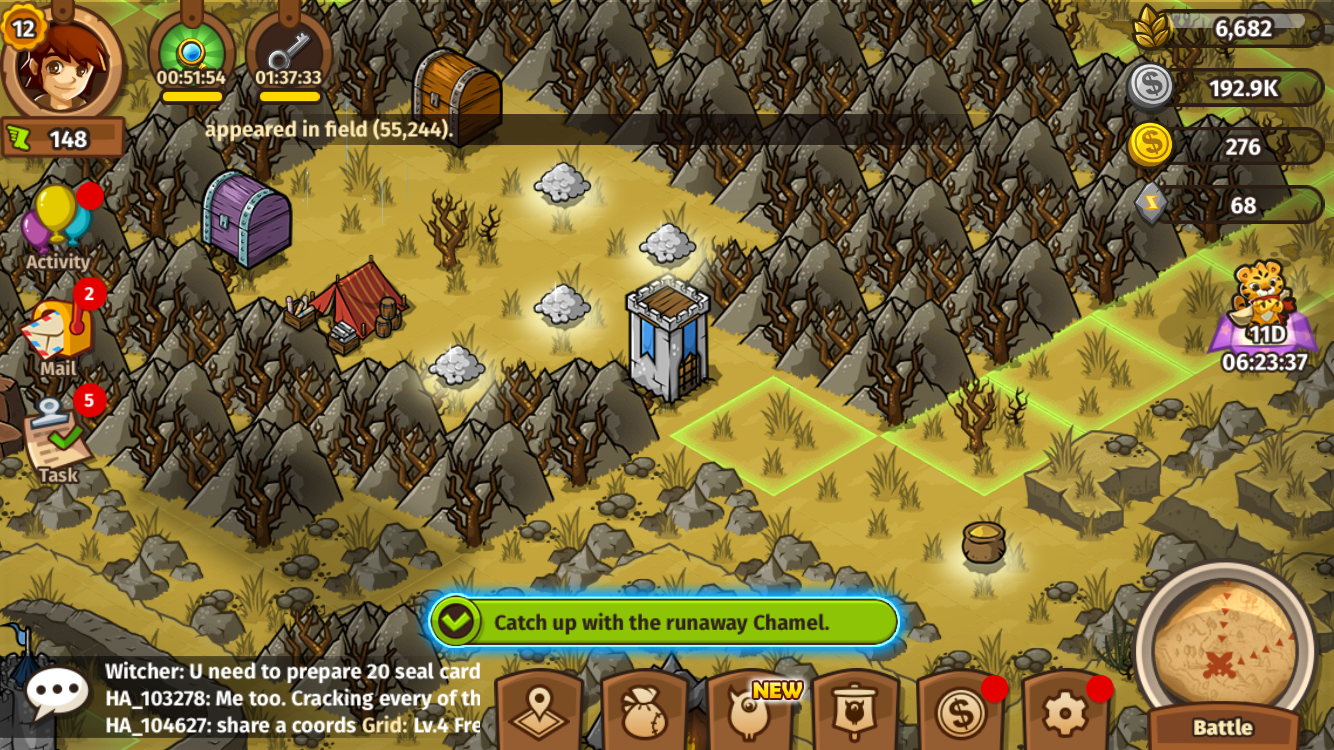 There're many stages in HM3, where you need to own certain items then you can pass.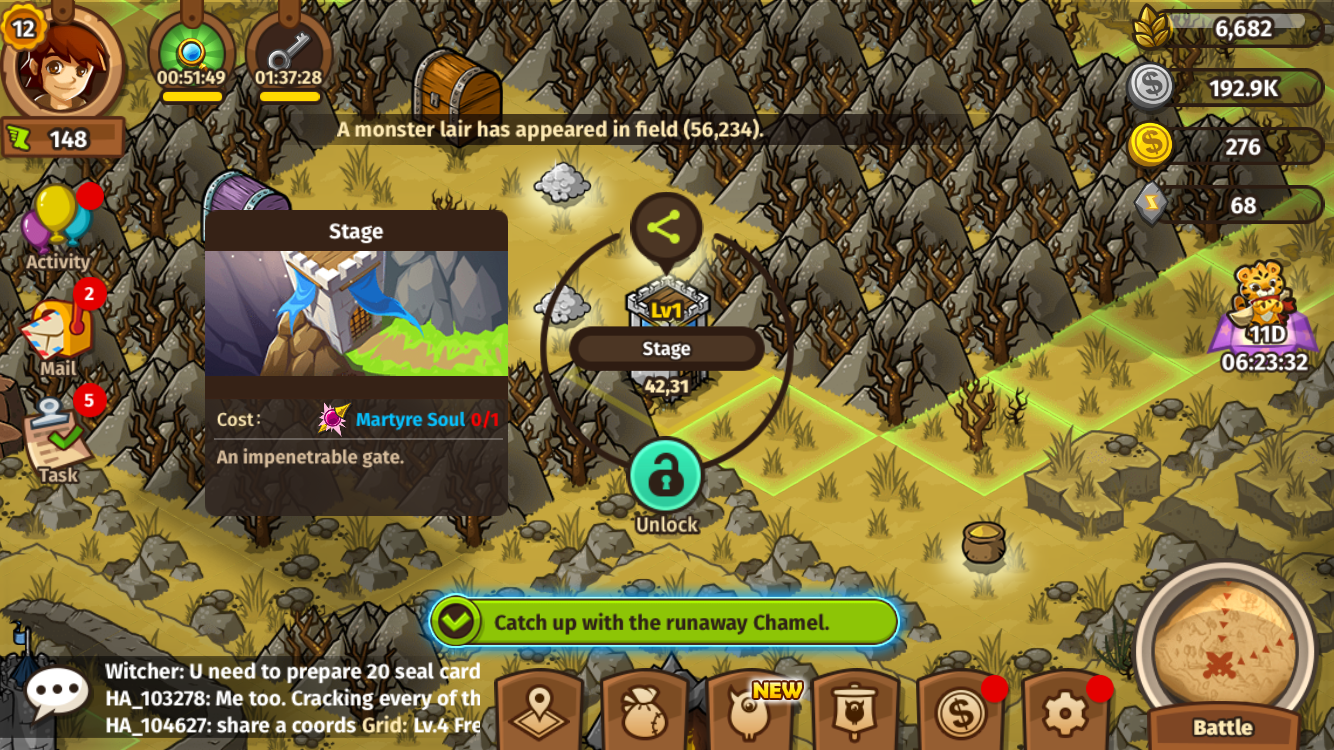 You can see the requirement after tapping the grid. The item will be automatically deducted if you have any.
There's a special kind of stage, where you need to manually choose items. I call them Explosive Stage, since the required item there generally is explosive. It's a pity that I've bombed them all so I can't show you how it looks.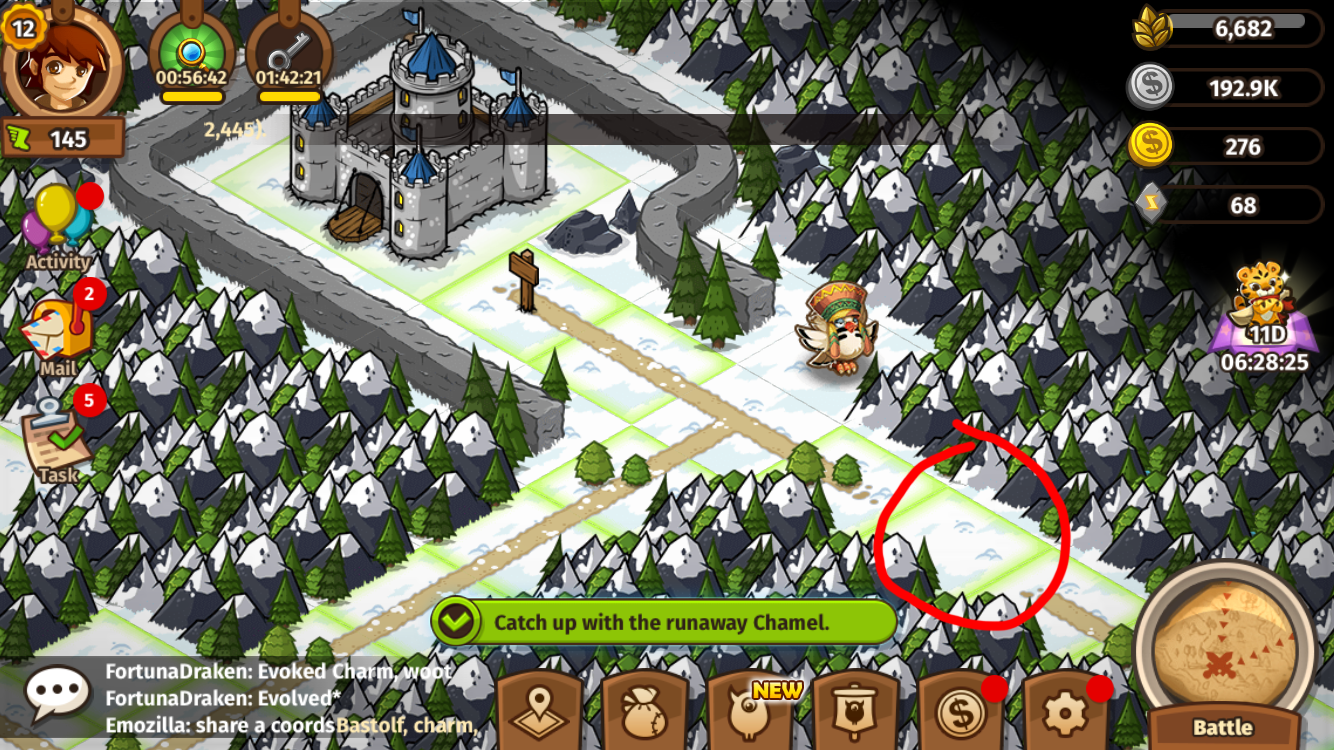 The first time I saw this falling rock was in Map 2. That's what I called Explosive Stage. You can see it once you reach Map 2.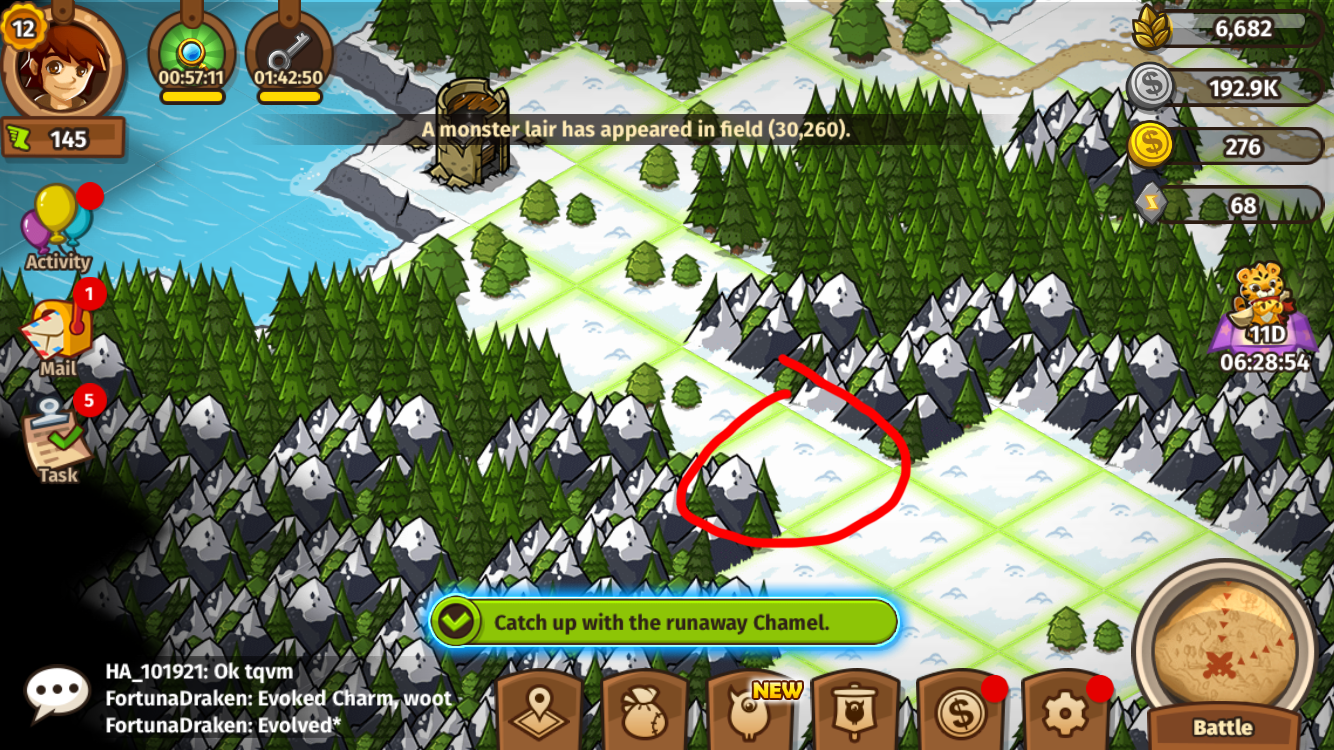 There used to be one.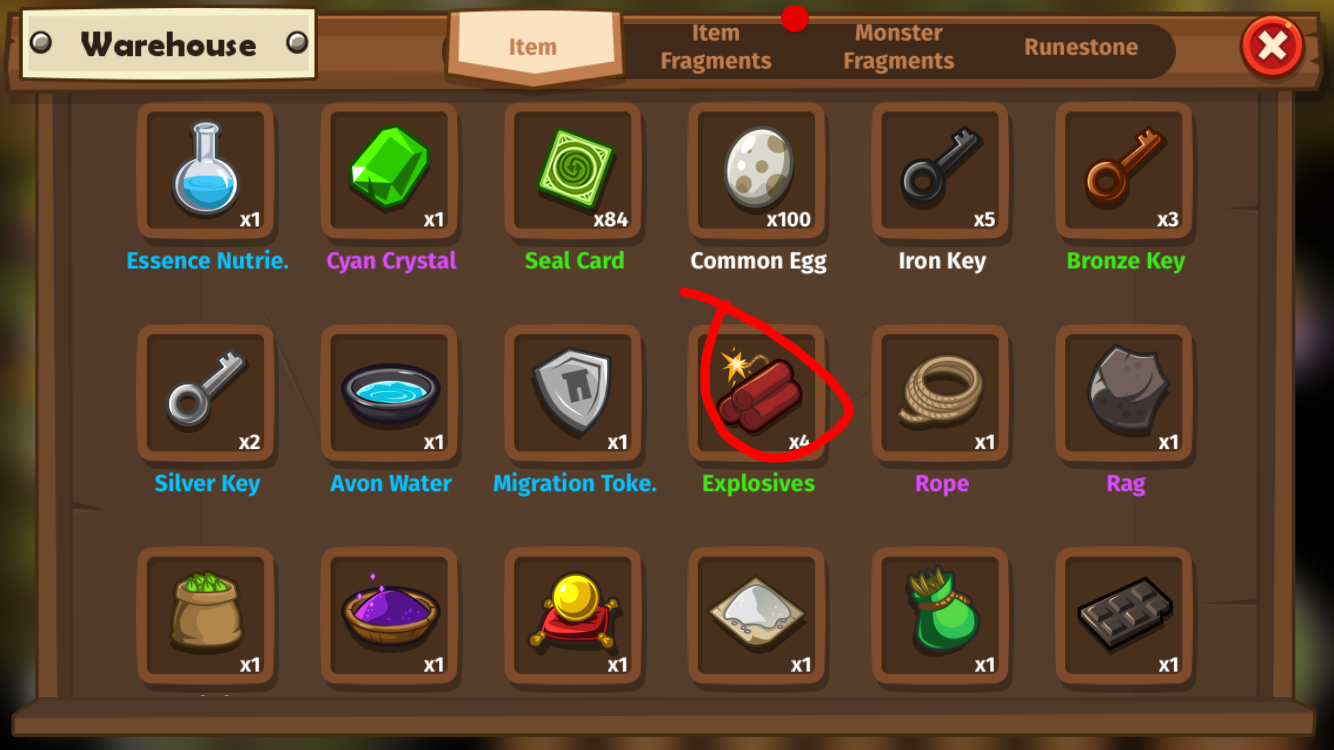 The bag page would pop out when you tap the grid. Tap the Explosive and you will see an explosion then the rocks are removed.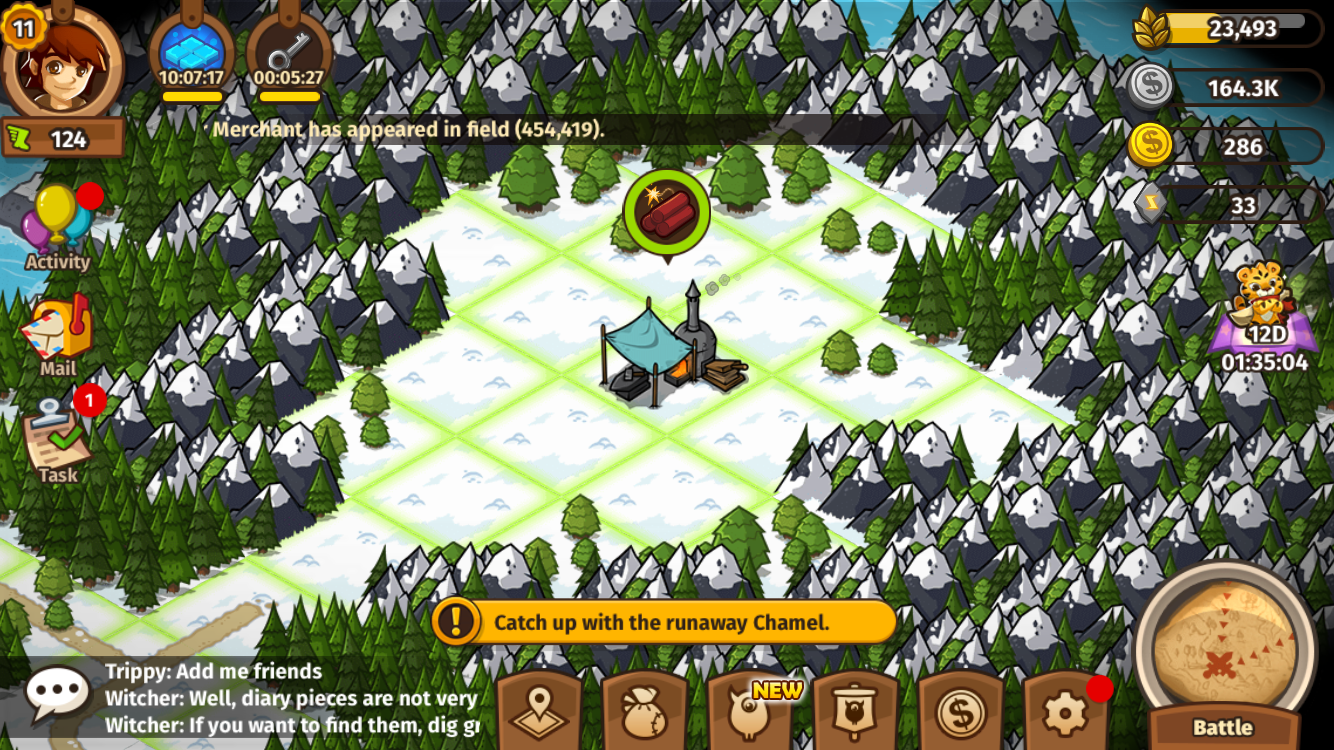 Map 2 is the main resource of explosives. You can get your first one from the final Boss; exchange for the second one with the dwarf; make explosives in Cormier's Blacksmith.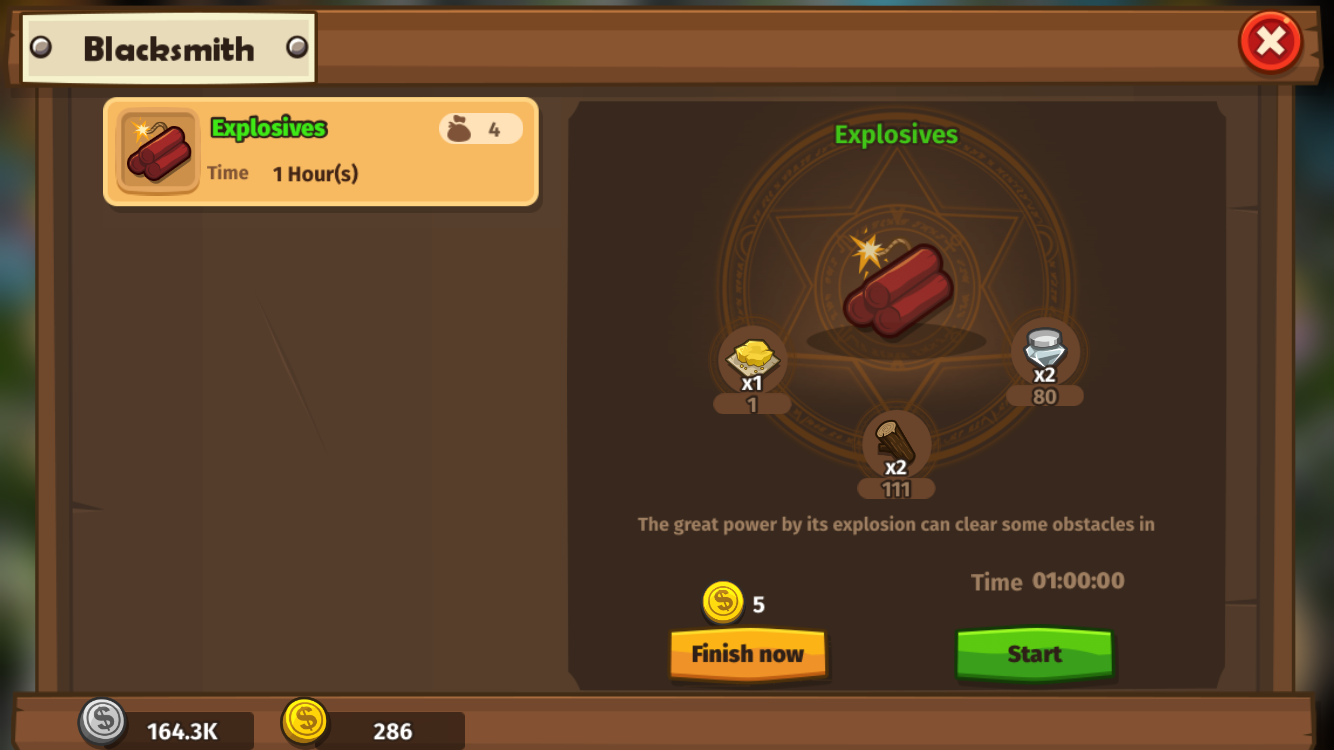 An explosive requires a Brimstone, two Pines and two Magic Dust. There're many Explosive Stages in the later map. So remember to come here often.
Three Skills to Defeat Boss
Here're my 3 skills to defeat Boss. Easy and simple, you won't lose any more once you learn them.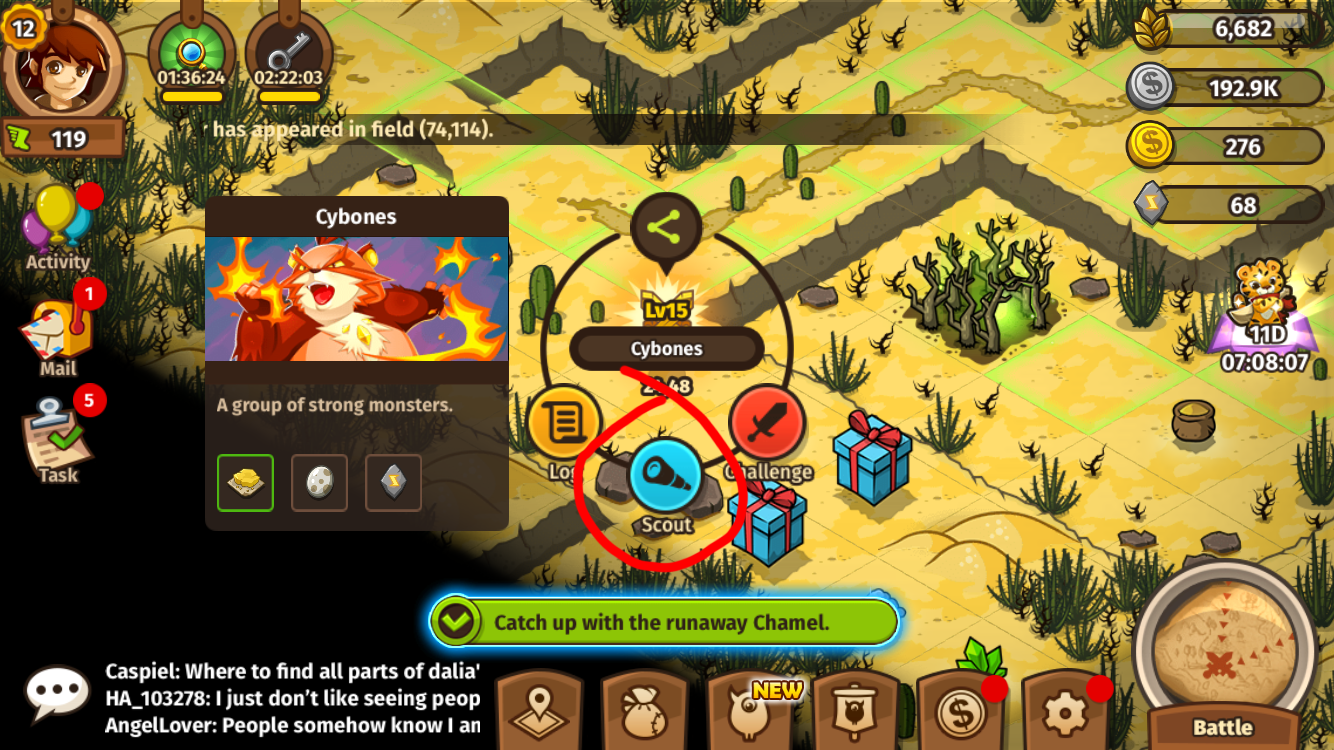 No.1 Scout
Tap this button and choose whatever team. It cost nothing to scout but you will know what monsters you will meet in the battles.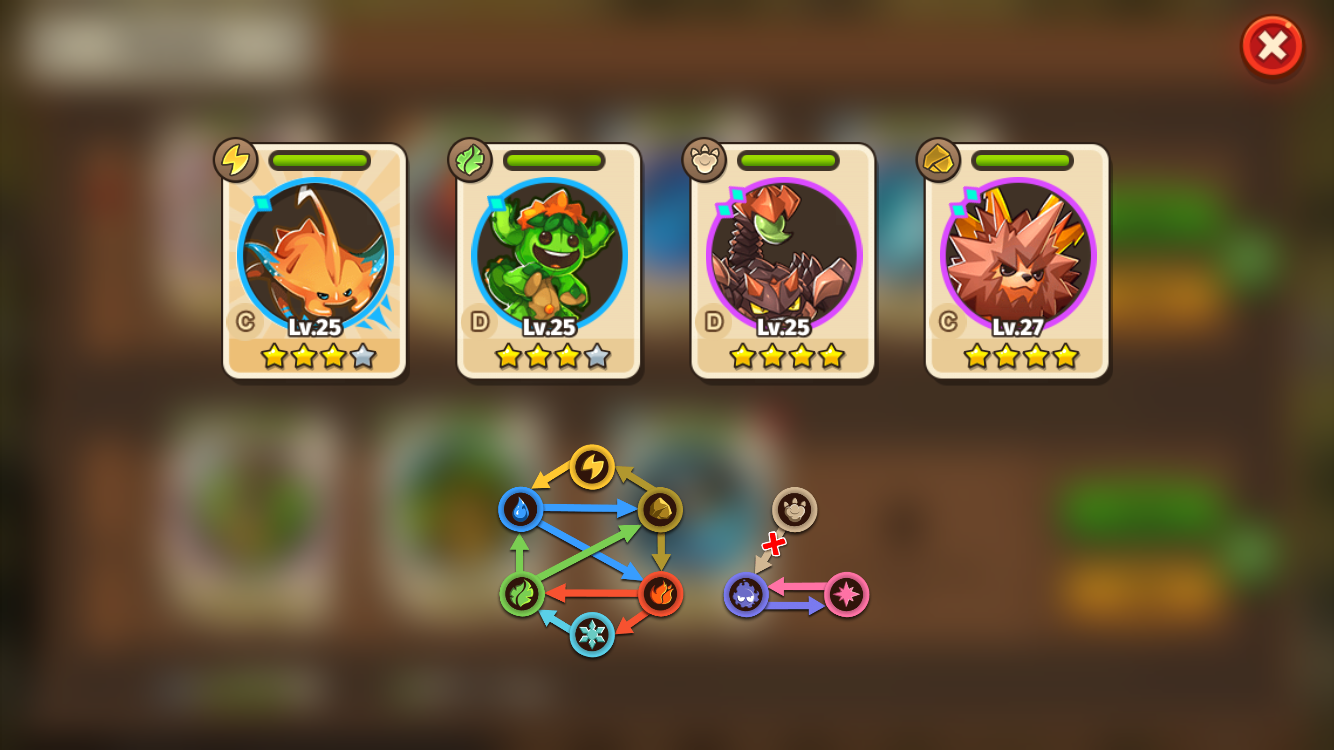 Then build a team based on the restraint relationship. You can win easily.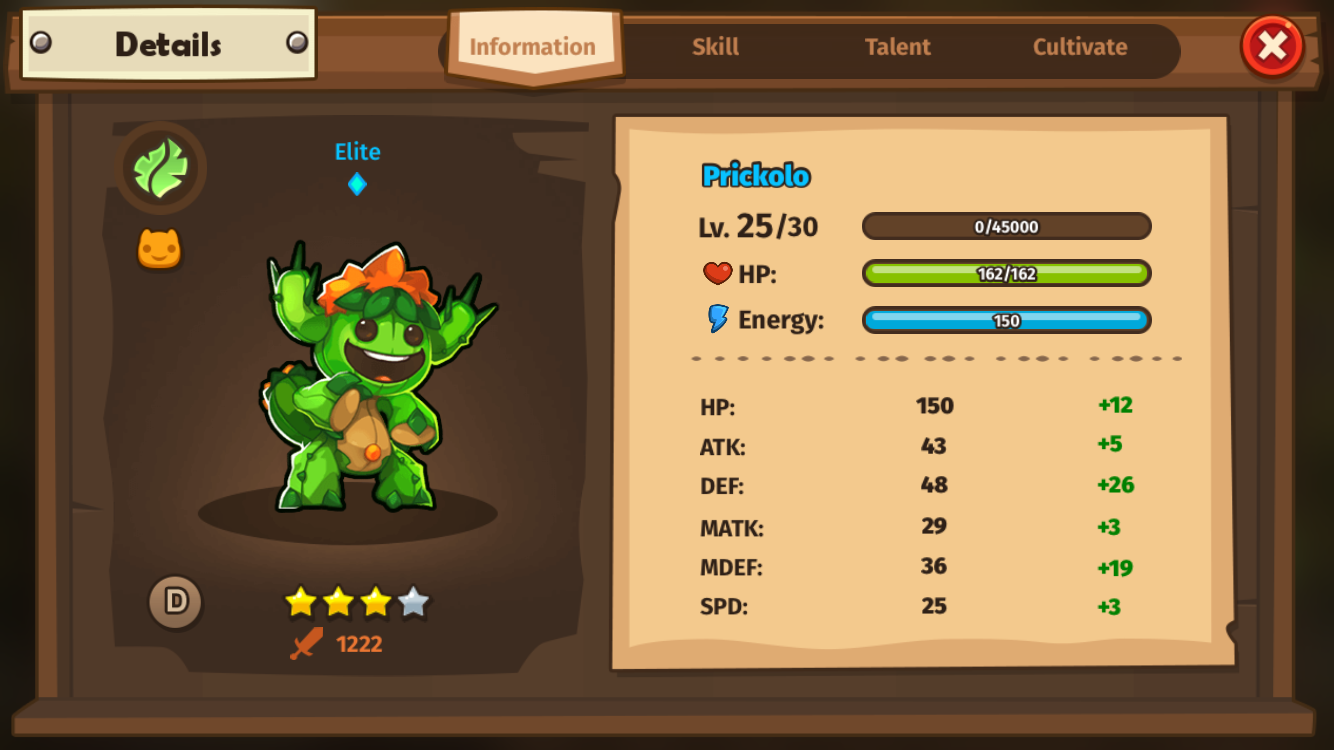 But, after you reaching Map 5, it's not enough to judge monsters only from their level and type. We need to learn more about them. Tap the monster and you can know more its details, skill level, talent level, cultivation grade, etc.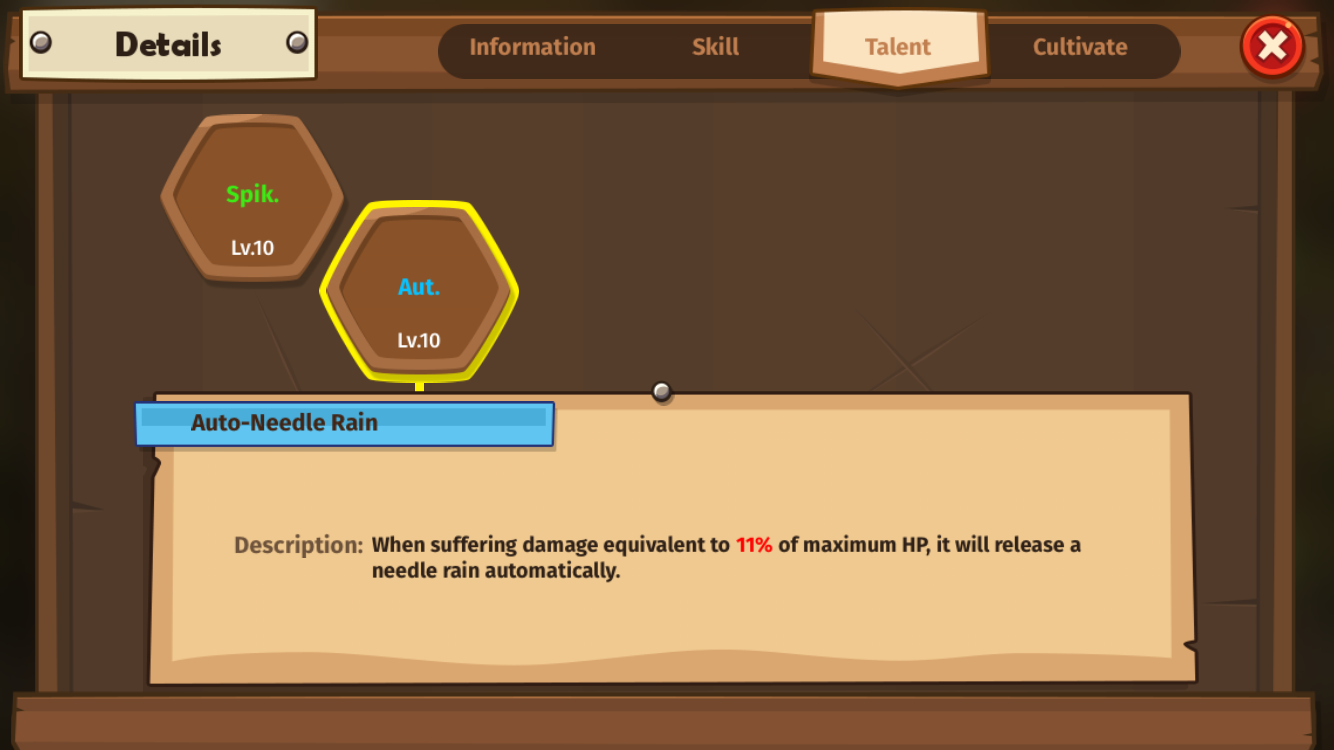 Take Prickolo's second talent for example… Once it reaches max level, Prickolo won't be at disadvantage when facing Fragician. It can even defeat Furocity if lucky enough.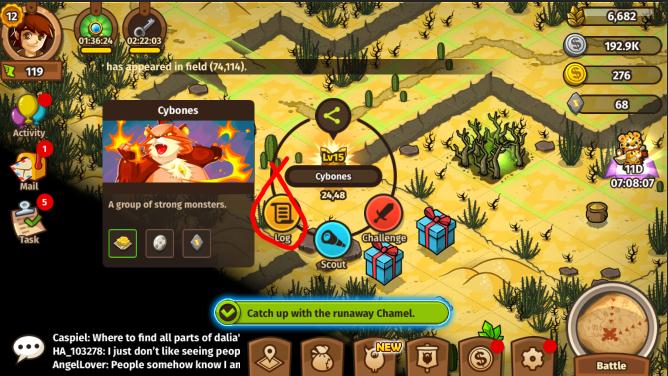 No.2 Check Log
Tap the red button in pic and you can check logs.
You may lose sometimes even you've scouted. Then see how other trainer to defeat the boss.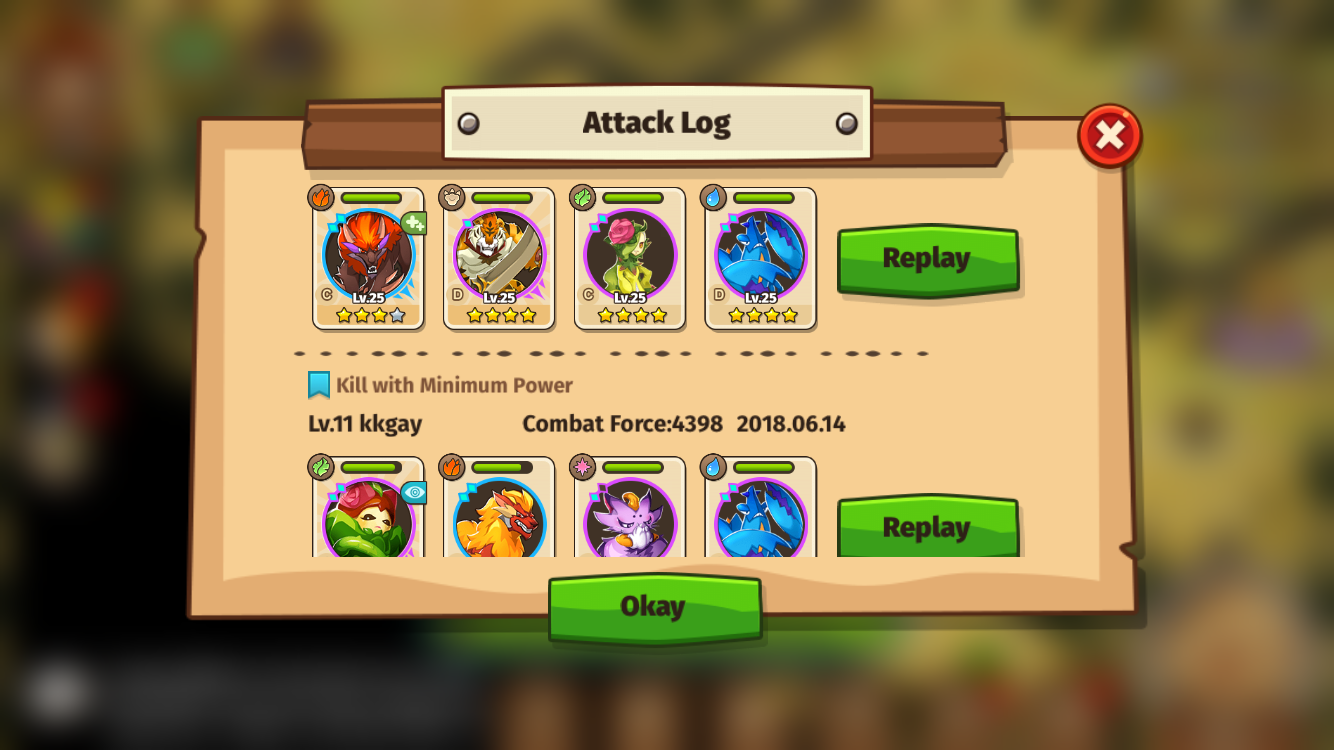 In the log, you can see the victory teams that other trainers deploy. Build a same team and leave the rest to luck.
If you need more info, you can "replay" and see the battle process.
No.3 Focus Fire
Have you see there's a slight halo under Bush's feet? That's the icon of fire-focusing. You don't need to change to manual mode. Just tap one opponent, and the halo will be added to it. Then your monsters will attack it in priority.
It's very useful. Think about it. In a boss fight, where the opponent team consists of Fire, Electric, Fire and Fire monsters, we can put our Water monster in Position 3. Defeat the Electric monster first then our Water monster in Position 3 can easily deal with the rest.
Advanced Info
Valuable Goods in Bag
We get many unknown items during our adventure. Some are required when passing the Stage as I've mentioned above; and some are with no practical function. We can just sell them.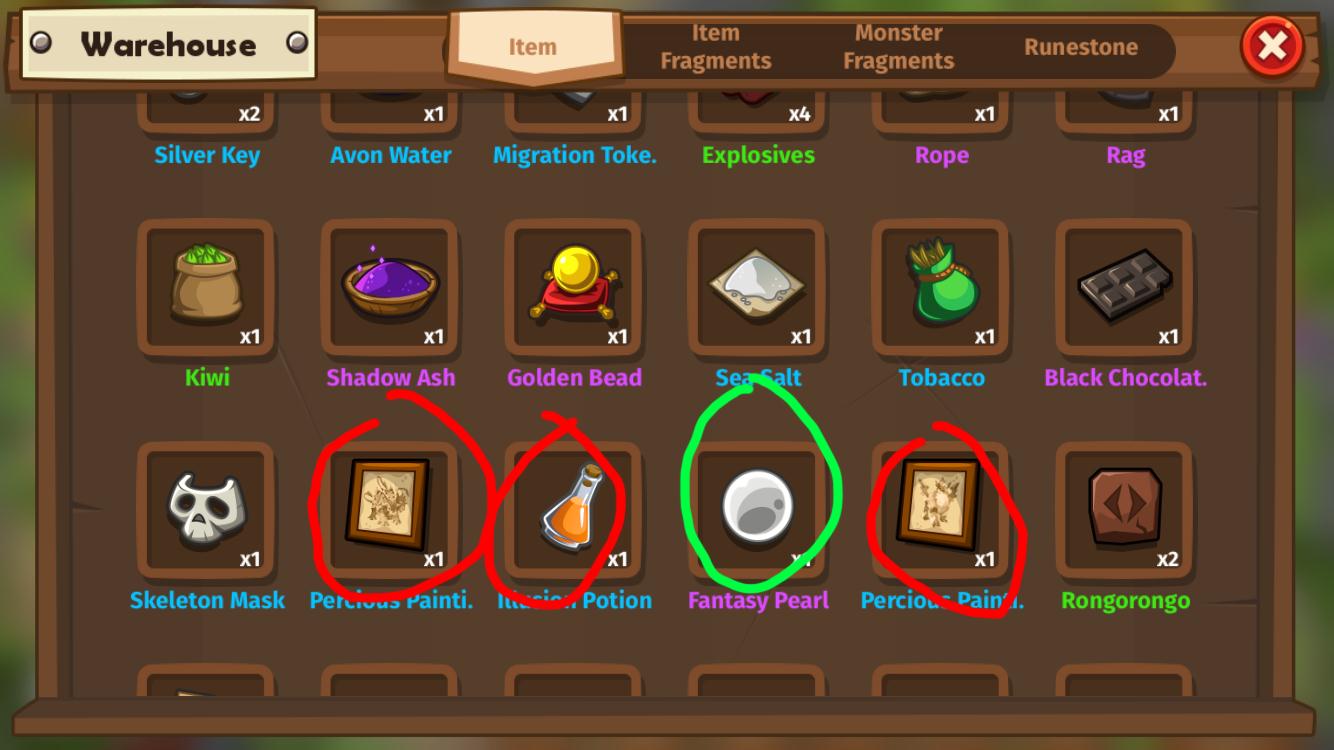 In the red circles are those you can get coins from selling it, and in green are those you can get money.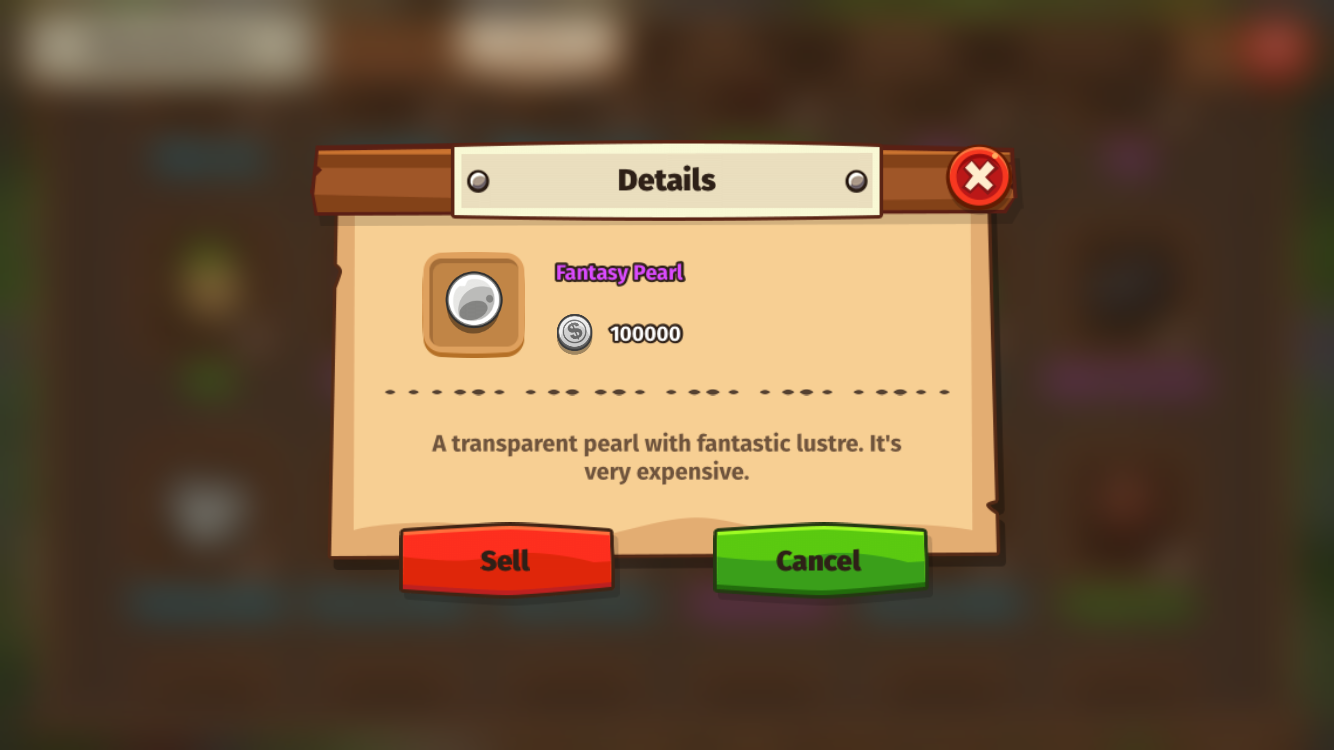 I find 5 fragments in Dragon Lair in Map 6 and synthesized this pearl. It's worth 100k money.
I had a diamond and a flower. They were both valuable. But I had sold them in an economic crisis.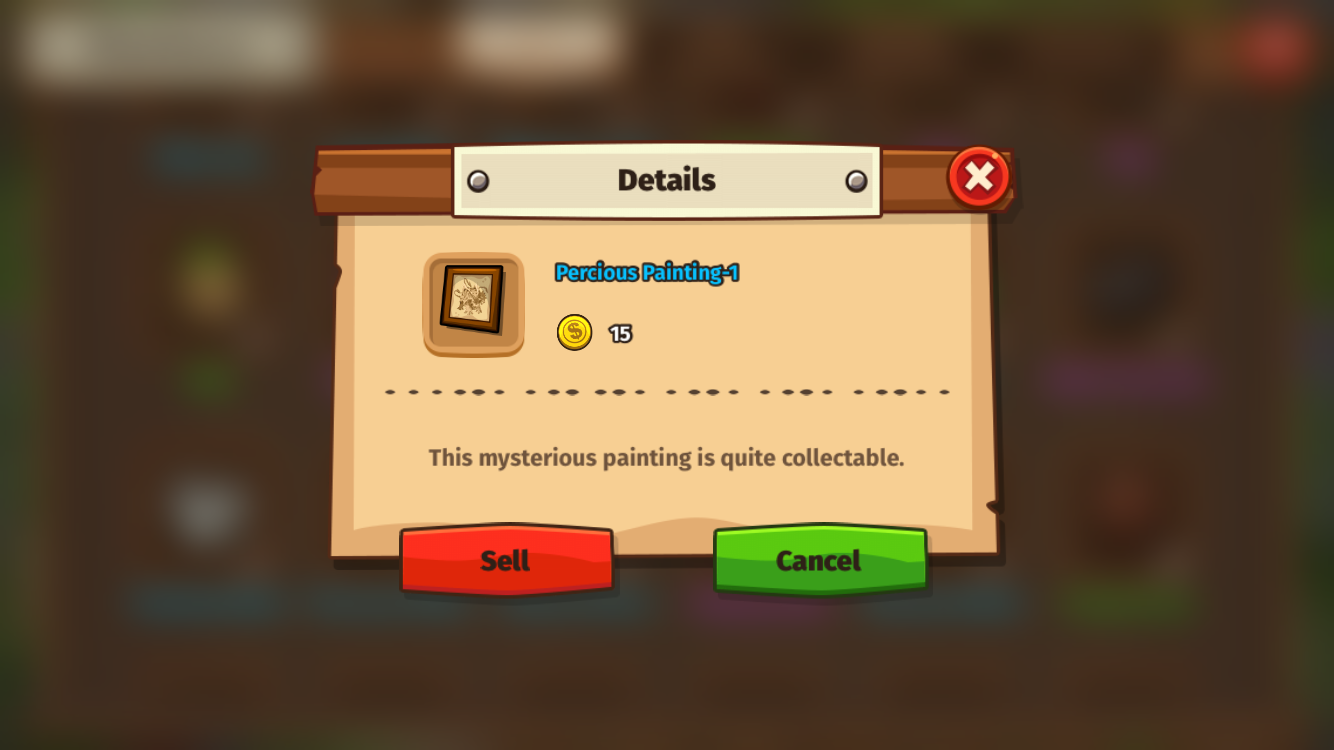 I bought this from a merchant (sorry I can't remember in which map). It cost me 10 coins and I could sell it for 15 coins. Hence I earned 5 coins.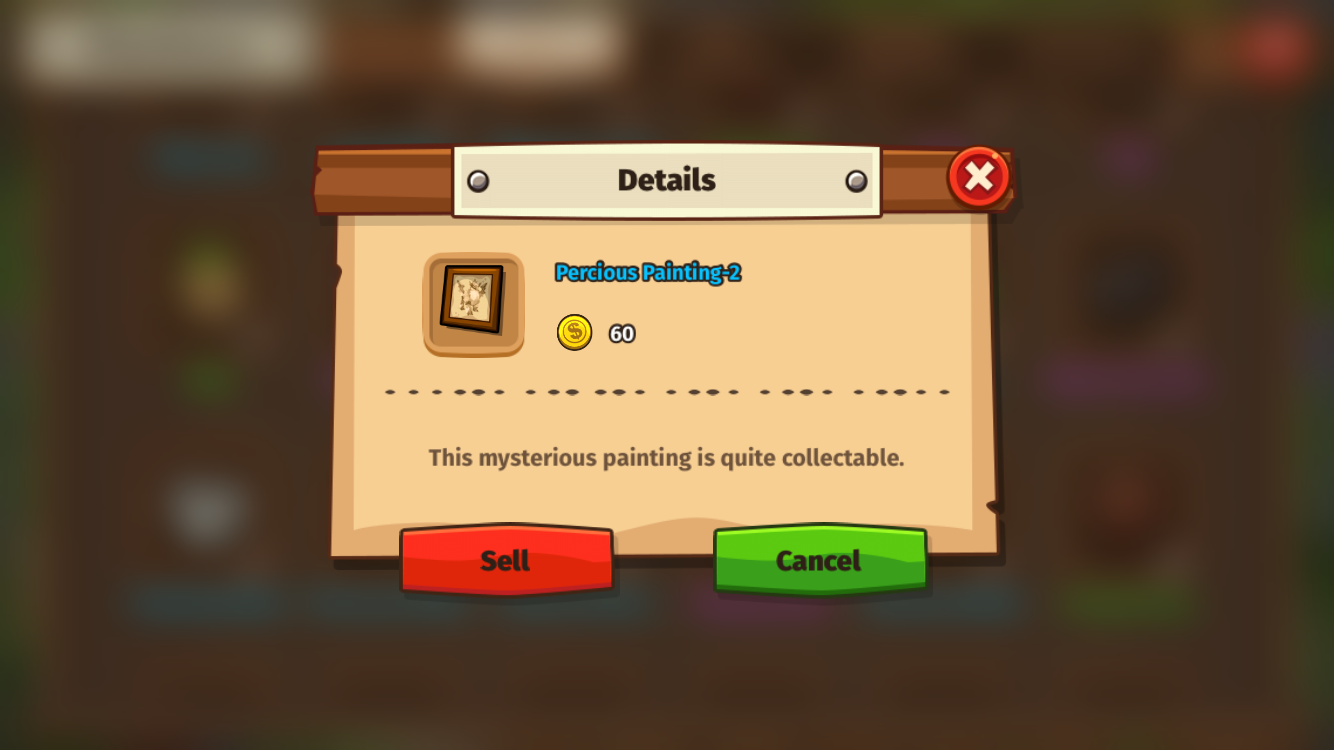 It's also bought from a merchant. I can't remember how much it cost me. But it's definitely less than 50 coins.
These are my saving pot. I sell them when I'm short of money/coins. Go and check your bags and see what's there!
Key Instance
I don't know how you call it but I name it "Key Instance" (cause it cost keys to attack). There're two kinds, one of which the trophy is money and the other is grain. Different keys vary the amount of the trophy.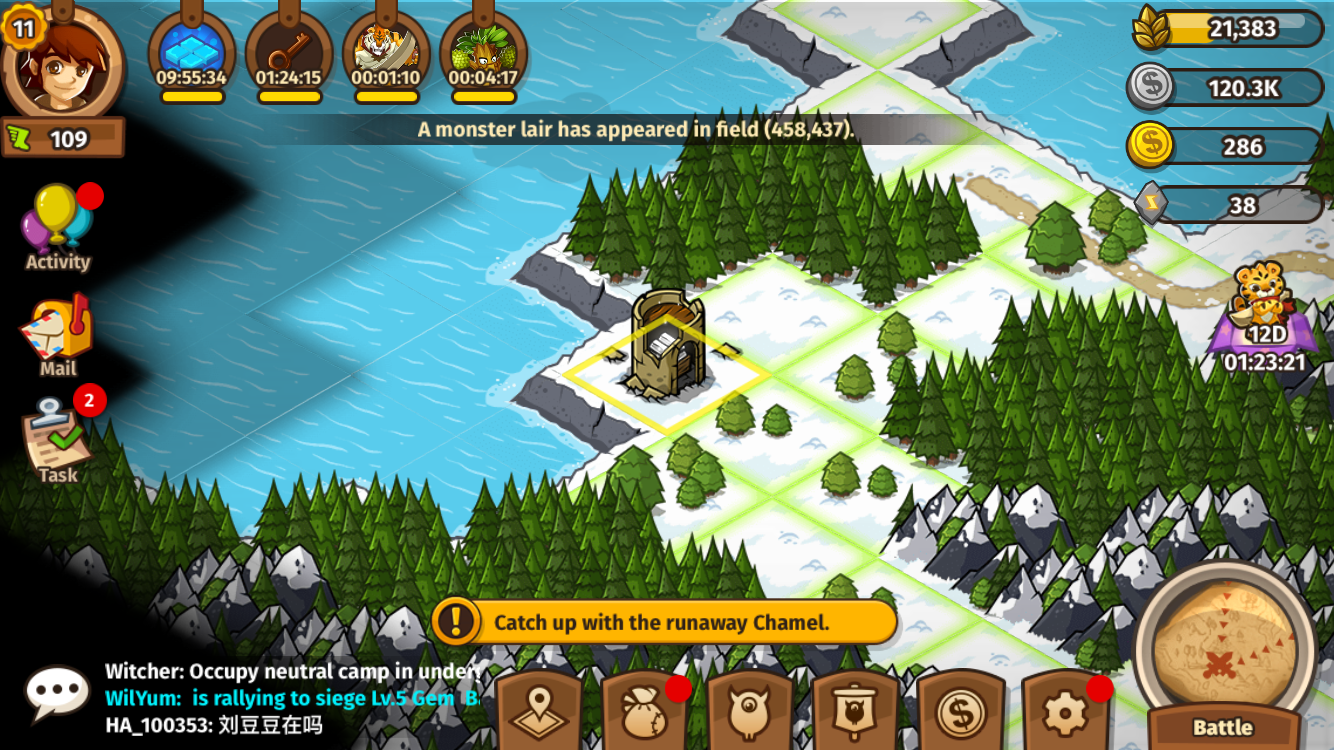 I met the first Key Instance in Map 2. It requires Iron Key.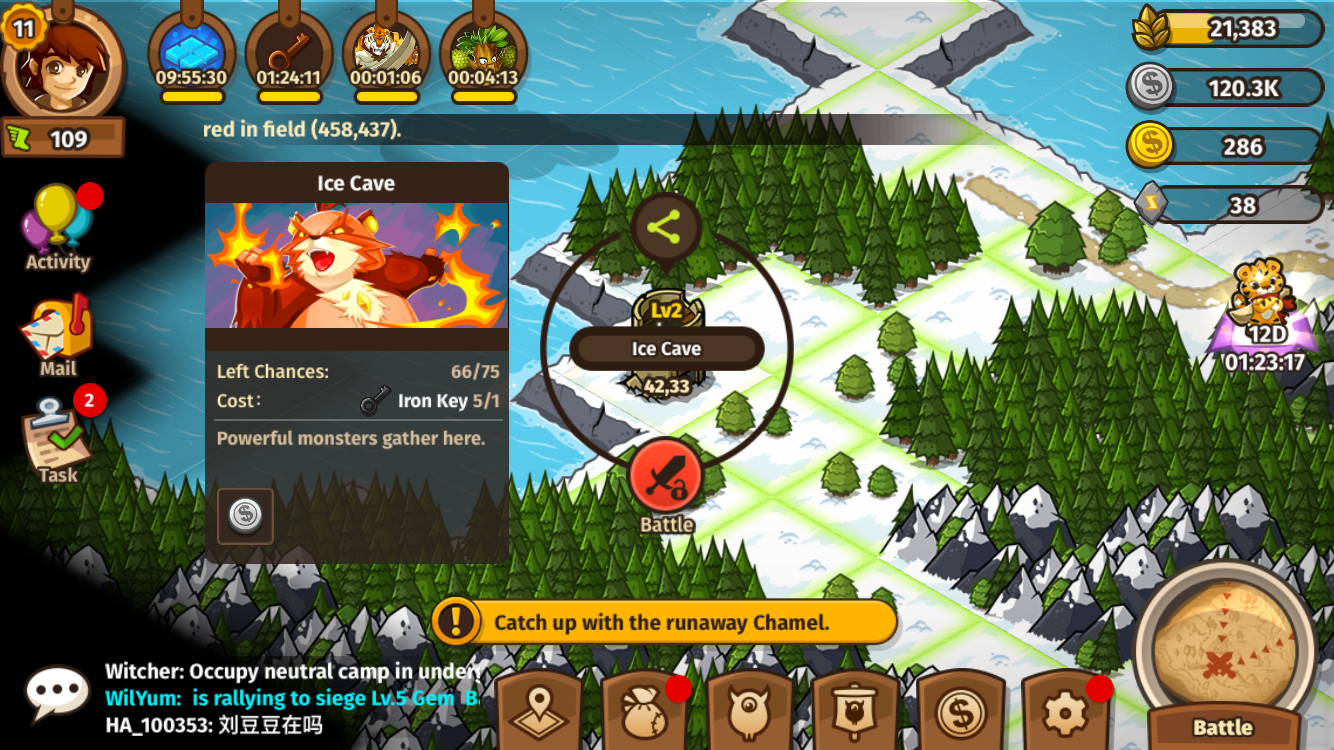 It cost an Iron Key each time you attack it and you can get about 10K money.
The biggest and best feature of Key Instance is easy. Monsters there are generally weak.
From the info page, we can see there's limitation to attack a Key Instance. But the number is large, and I've found many since Map 2. So I guess the chances won't be used up in a short time…
Remember to make keys in Blacksmith. These instances are important sources of money/grains.
Ocean Wharf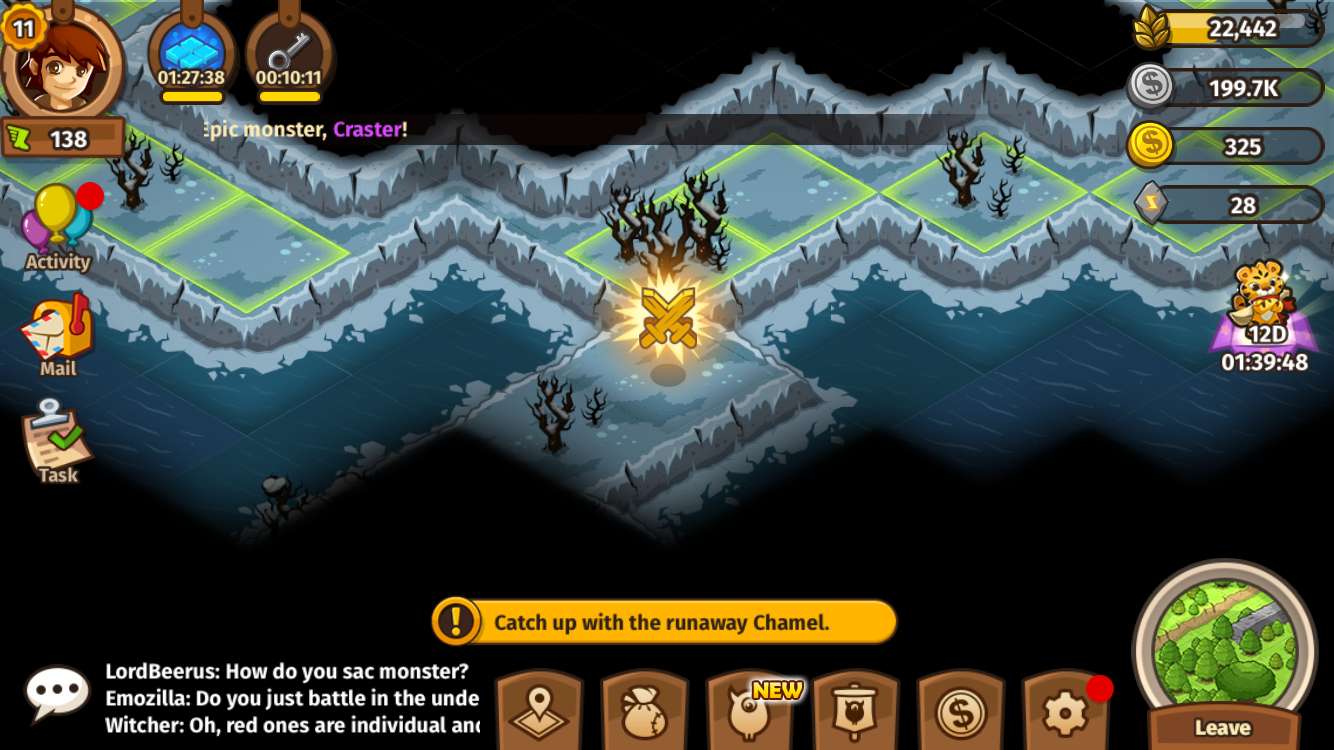 In the dungeon in Map 5, there's a powerful boss. Behind it is a special building: Ocean Wharf.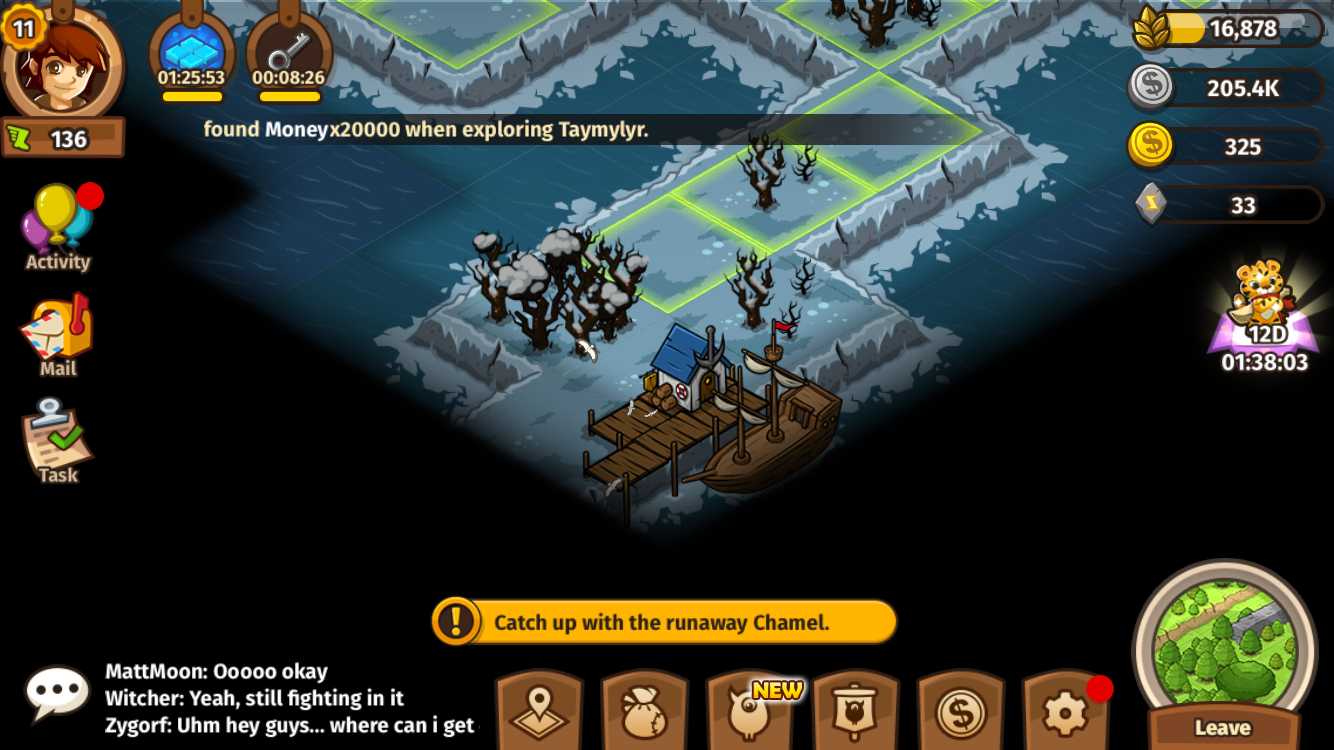 Here it is. You need to study Wilderness Guide first. It does wonder after you occupy it.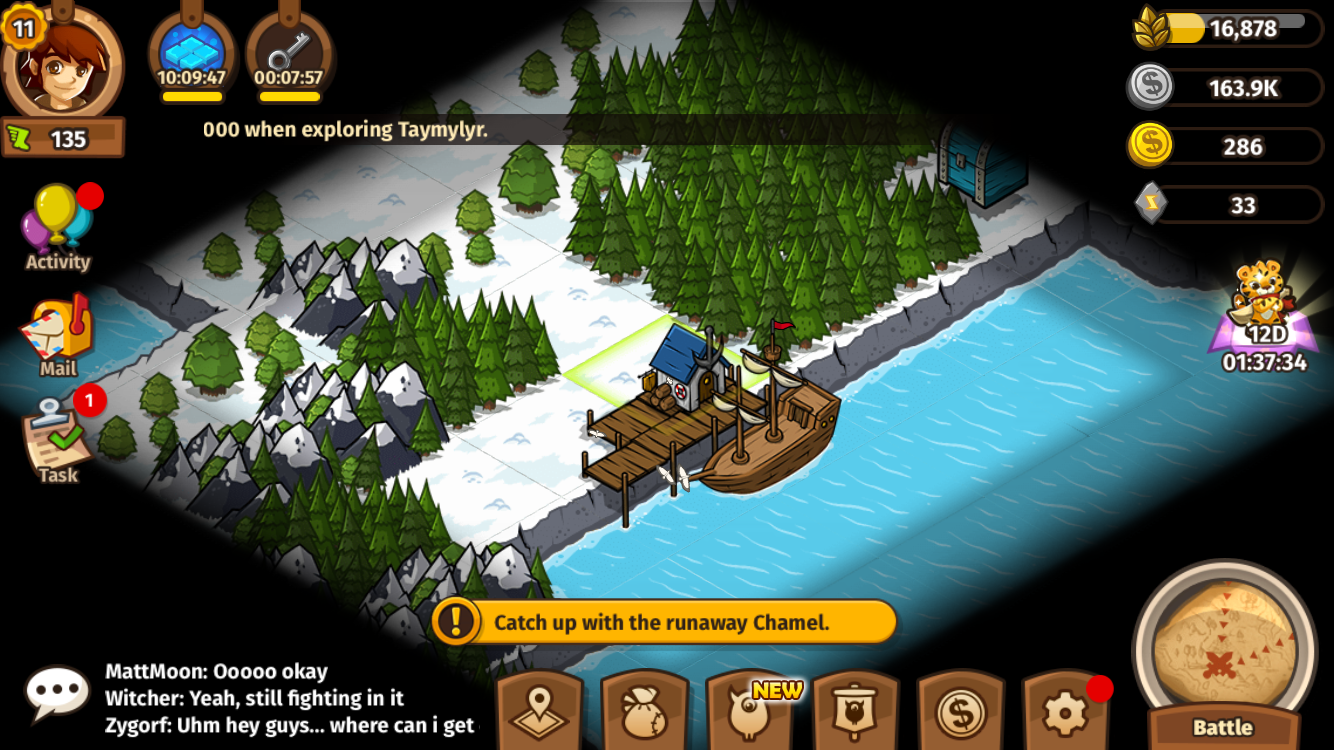 Yes! I occupied it, and I was transferred to an unknown island in Map 2! You wonder what on it?? Explore the island by yourself!
Lairs on Battlefield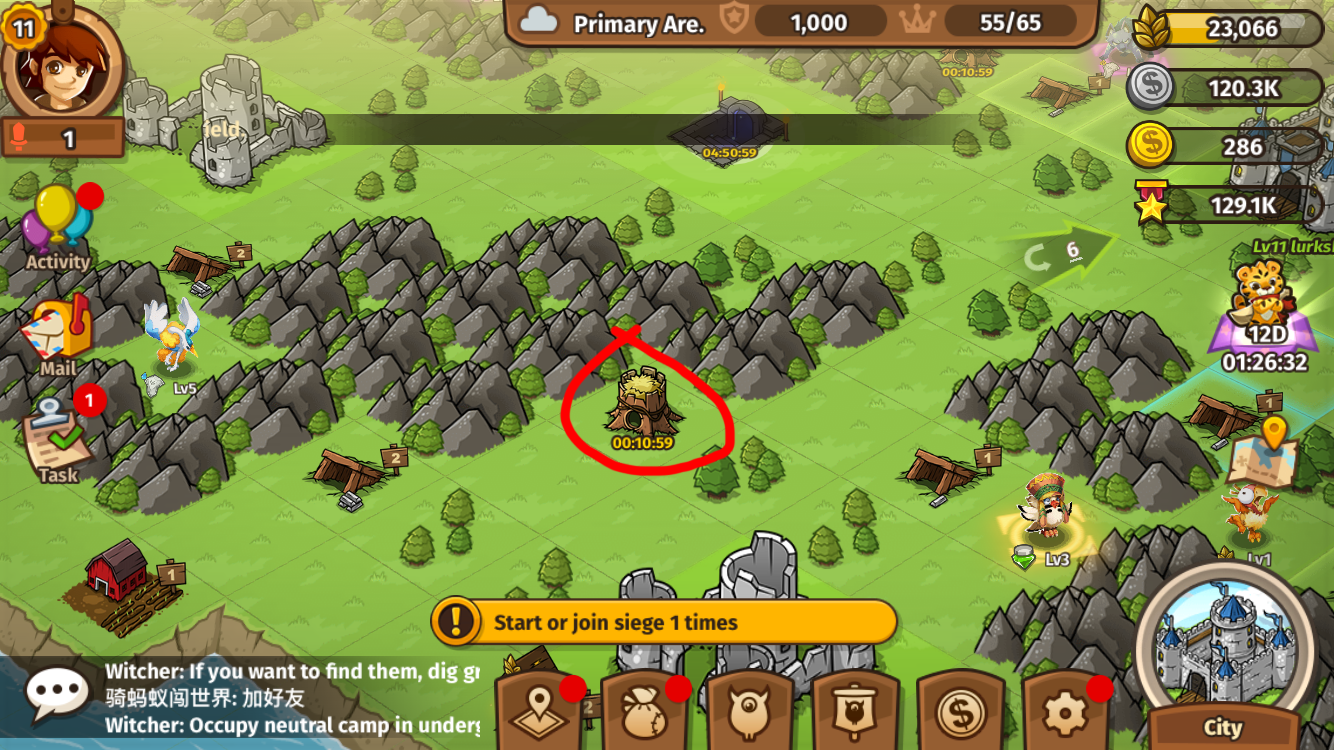 We can often get good items on battlefield, especially from Honor Merchant and in Verdant Cavern. Do check them if you're free. The above pic is the lair.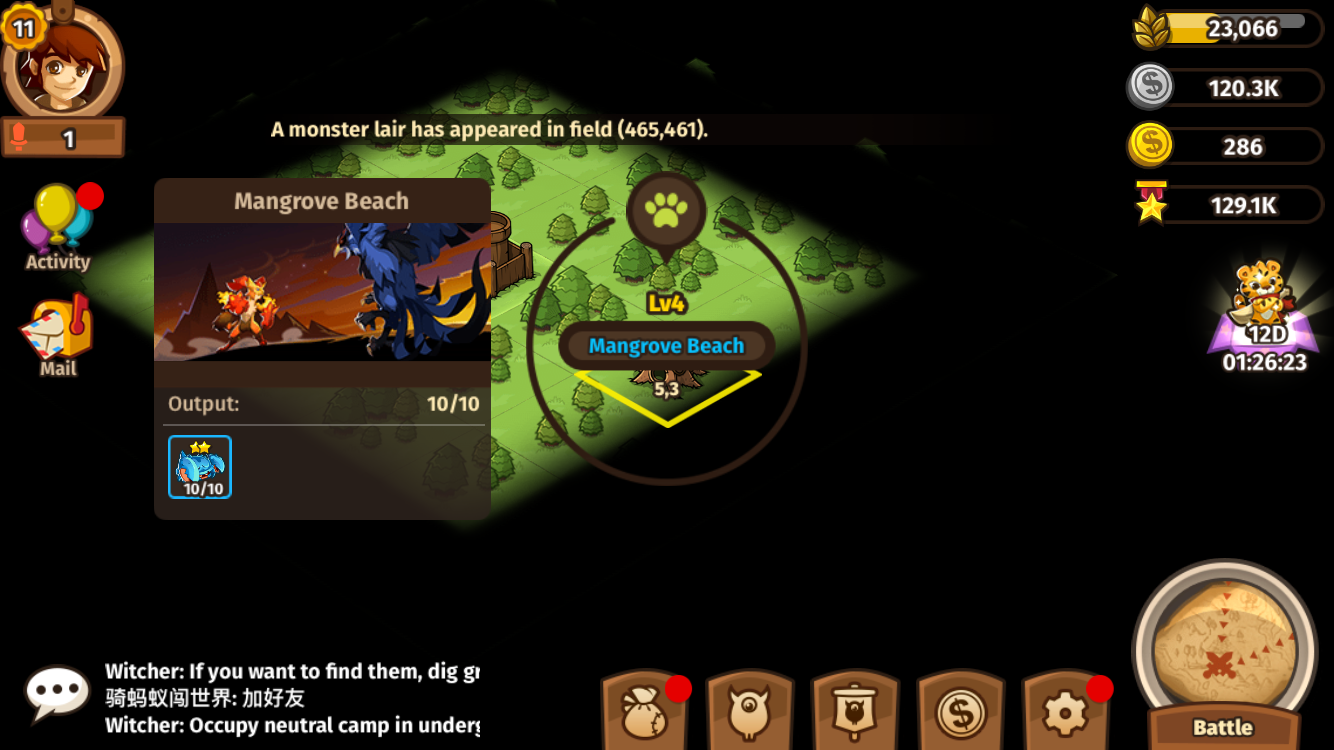 You'll enter a small map (7*7) after tapping "Go". 1~3 lairs will be randomly distributed there, from which you can capture 2-star Elite monsters. Sometimes, you can find 3-star monsters or even Epic monsters if lucky enough.
Capture with Seal Card. You have chance to capture Elite monsters. But you only get 4 monster fragments when you succeed in capturing Elite monsters. Hence you need to capture for another 4 times and to synthesize and get a complete one. Besides Hatchery, here's another important place to get monsters.
Considering the low chance of capturing a 3-star Elite monster or Epic monster, you'd better prepare 30 Seals Cards, since it's sad to lose for the lack of a final effort. So, try to get more Seal Card.

Wandering Monster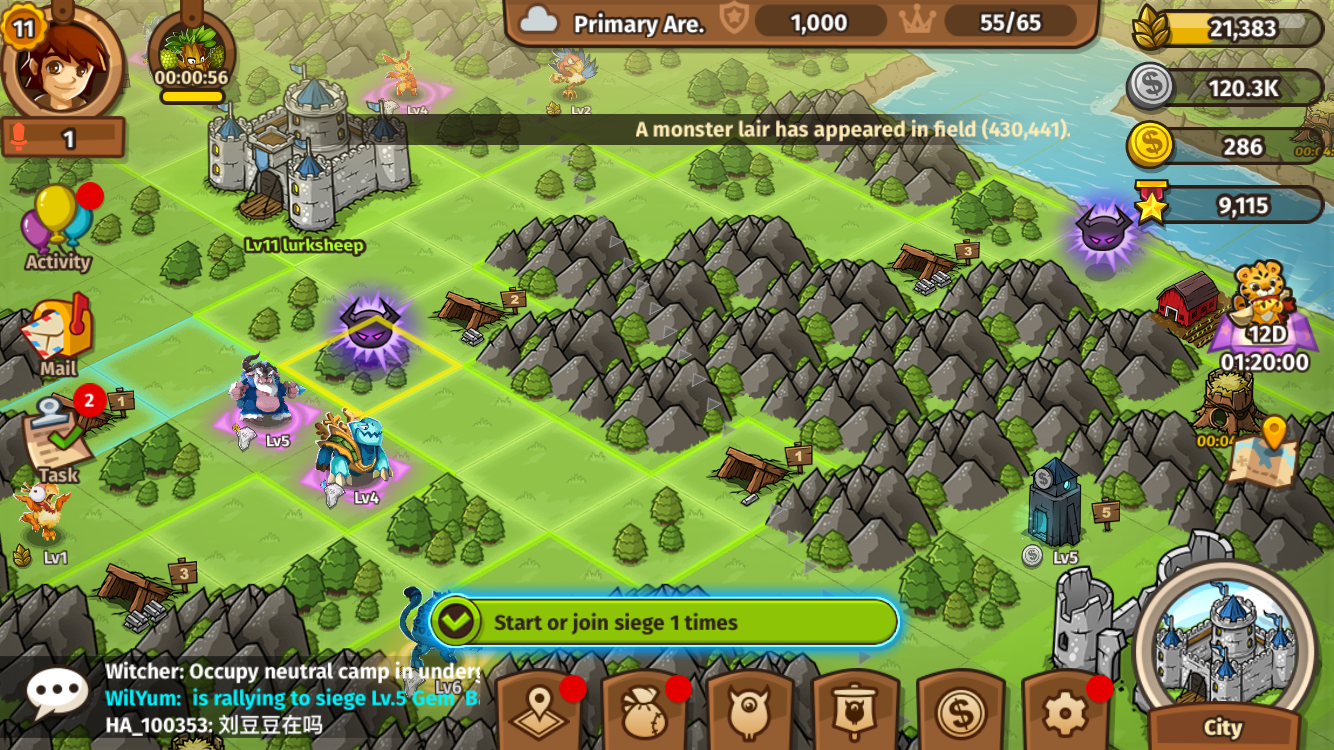 The wandering monsters appeared in maps when I tested. But now they show up in battlefield. They will continually appear on your grids.
They are kind of weak and I can always get abundant trophy from them. So I count them as a kind of benefit from Haypi.
Only certain amount of wandering monsters will show up. So come and check your grids often.
Underground Treasury
Most activities take place in Underground Treasury. Here's how it looks.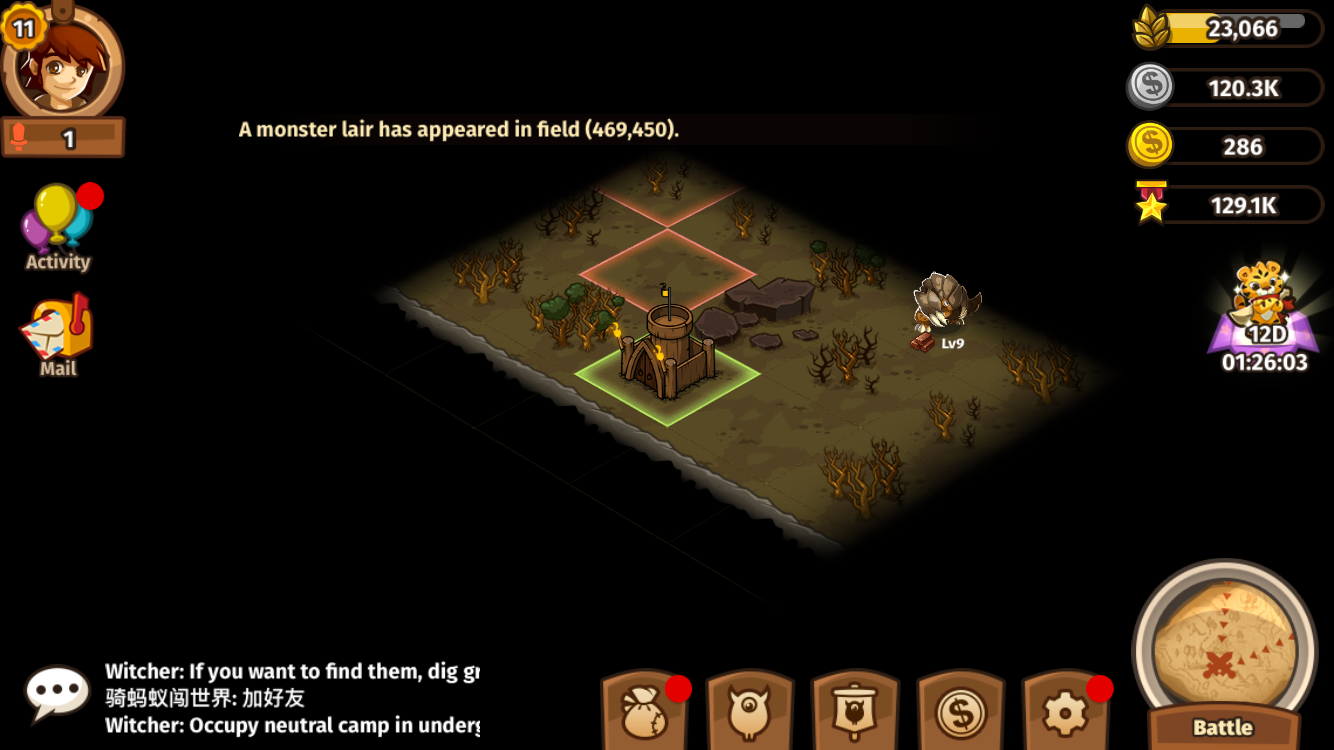 You'll enter the underground after tapping "go".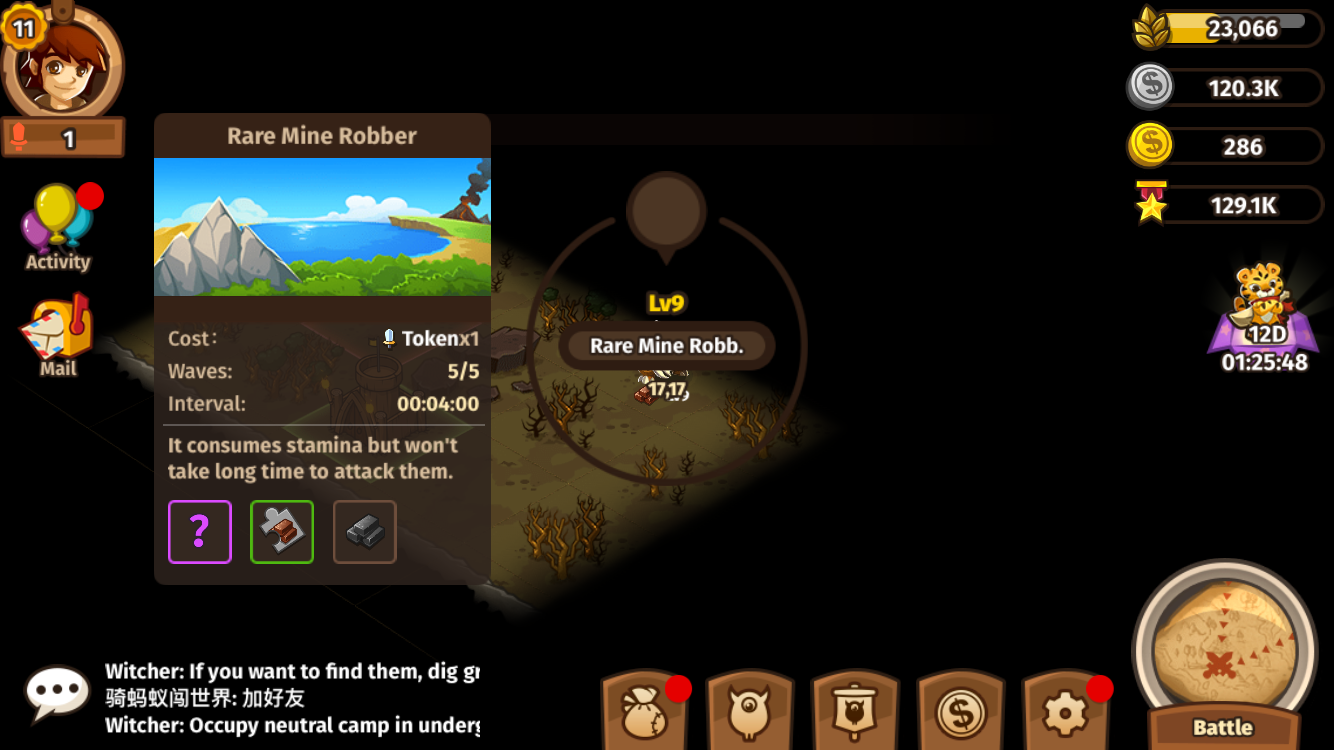 There're all kinds of chests, creeps, monster lairs and so on.
It cost a Token to attack the creeps in Underground Treasury, but less time than those in battlefield.
There's a higher chance of finding lairs with Epic monsters. I once meet a lair of Ricky. But I failed to get one since there're too many competitors.
In underground treasury, you can continue to occuoy the grids around your allies'. Moreover, the power of monsters in grids here varies significantly. So it's better to explore together with allies.
Siege Creeps
There're 3 kinds of creeps in battlefield.
Monsters with no halo are common creeps. There're no limitations to attack them. But each time, it cost 6 hours. So I'll only attack it before I'm ready to get offline and sleep.
Monsters with yellow halo are elite creeps. You can attack 6 times per day and it cost 1 hour each time.
Monsters with purple halo are creeps that you can only siege. It shares the 6-time with attacking elite monsters. It only cost 5 minutes but you need at least two allies.
You can get more trophies from sieging than attacking creeps. As long as I have allies to join me, I won't waste my time and chance to attack elite creeps.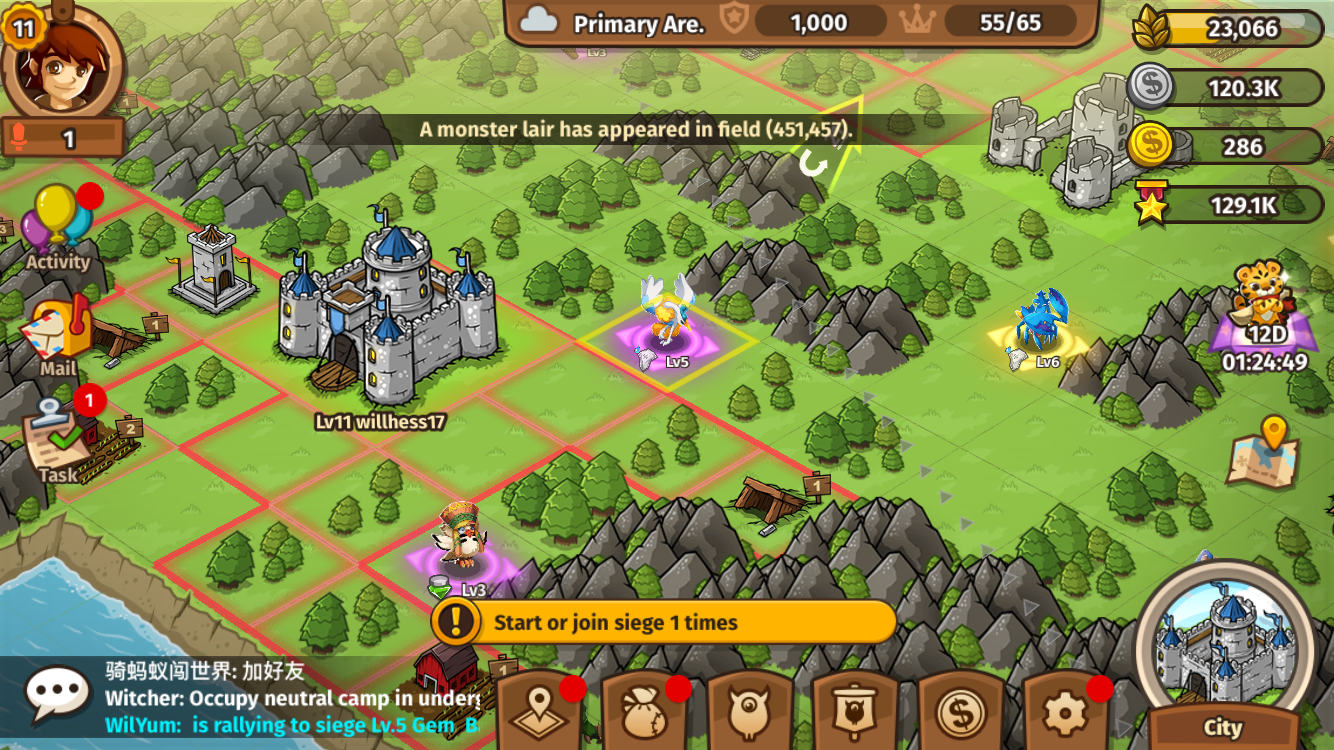 This is creep that can only be sieged.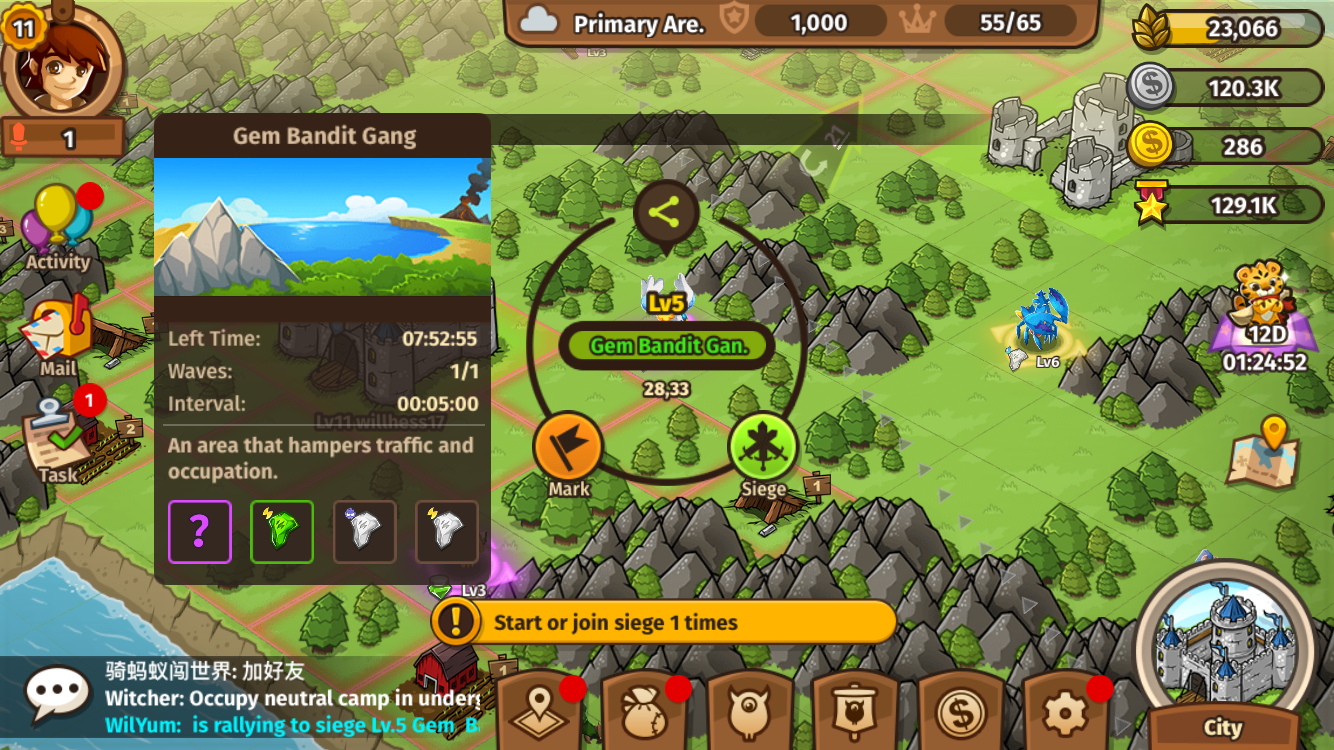 You can see there's a special button – siege.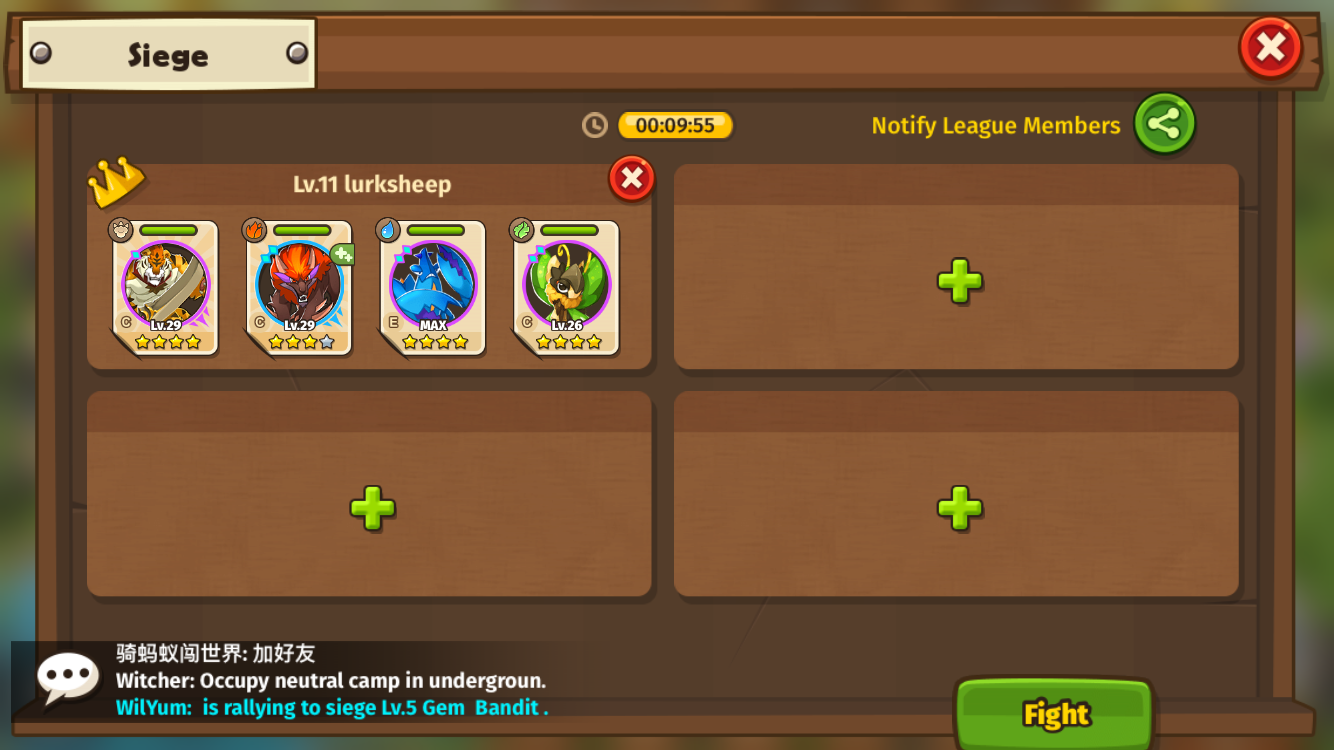 After choosing "Start a siege", you'll enter a room. You can request allies to join by tapping the green button on the right top corner. A piece of siege news will be sent to the league chat, which contains your cords. They will come to you once tapping your news.
You can start the siege with only one ally, but more allies bring more trophies.
That's the look when there's a siege. Your team will come back Home once after the siege. So you don't have to keep eye on it.
But there's a risk of sieging in battlefield, because some creeps are rare and valuable, and trainers from other leagues may make trouble. So the initiator of the siege must dispatch his most powerful team.
Take chance when you find a Cheeky is available to be sieged! You can get wonderful items from it! It only shows up when someone bought a league pack. But every trainer can attack it! I'm sure you'll be surprised when you see several leagues fight for it.
I haven't met any Cheeky in battlefield now. But I can show you a pic of it!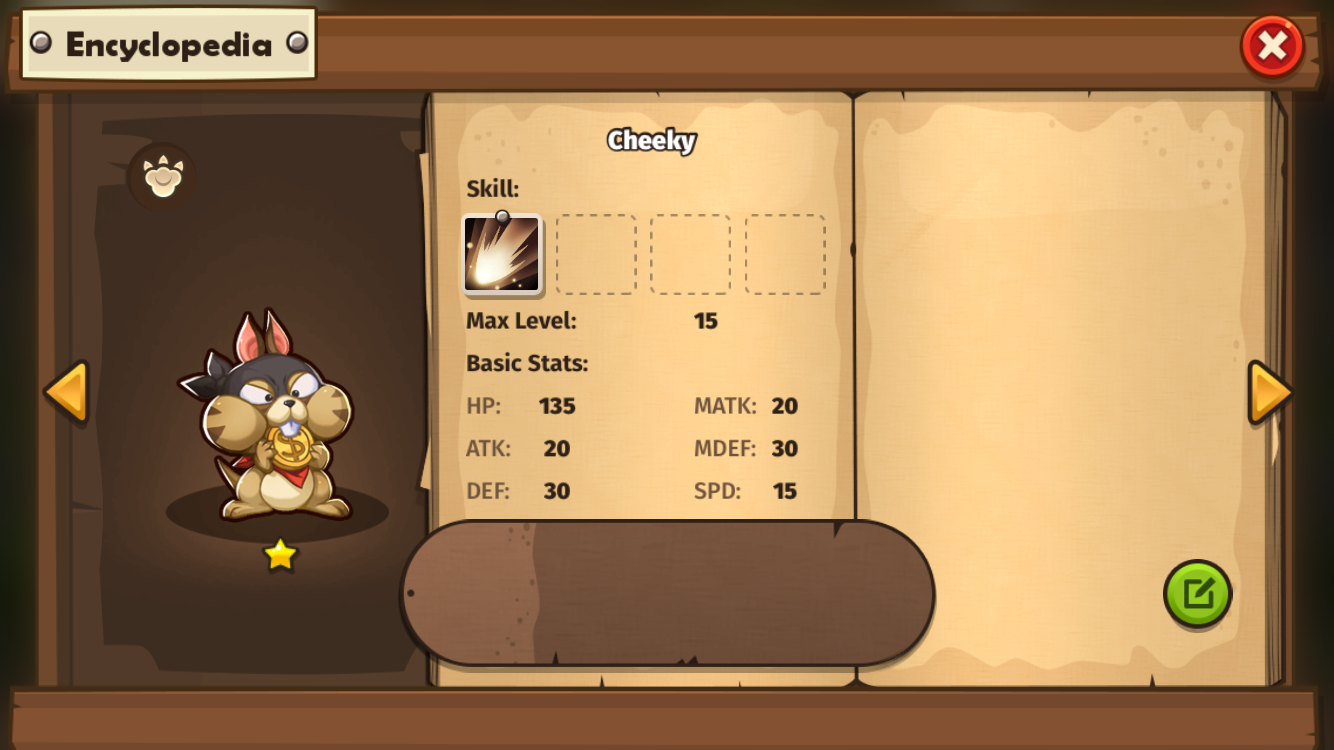 ~~~~End. Applaud for this trainer! ~~~
Should you have any thoughts to share with us, welcome to post and win our rewards!
Enjoy the adventure!
Team of HaypiMonster3