---
The Pal system was first introduced in version 1.3. It allowed players to collaborate with their Pals on a new feature called 'Boss Raids'. This is currently the only feature to be used by the Pal system but there is no doubt there will be more in the future.
Table of Contents
---
Where to see your current Pals?
List of Pals
Inviting a Pal
Deleting a Pal
Gifting
FAQ
Miscellaneous

Where to see your current pals?
---
To check if you have any or who your Pals are, in-game, go to:
Menu > Friends > Pals (tab)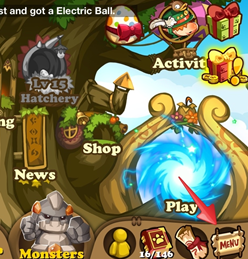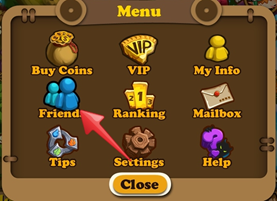 List of Pals
---
Inviter (the player who you stated has invited you into the game)
Inviter's inviter (his/her inviter)
Referrals (players you invited)
Referrals' referrals (players that they invited)
*Note that if you have more than 1 referral, they will NOT be Pals with each other.
If you have previously invited other players to play Haypi Monster and they have indicated that you are their inviter, they are automatically your Pals. Note, your inviter will also automatically be your Pal.
Inviting a Pal
---
Please note that if you want to invite someone to be your Pal, just click
'Add Pal'
in the Pals tab page or the same button in the Friends tab page. There are 5 different ways of inviting players to be your Pals (as listed from left to right in-game):
Weibo
Facebook
Twitter
Text Message
E-mail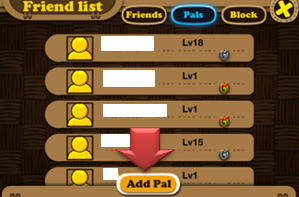 To retrieve your
'Pal code'
you need to click on the e-mail icon (or any of the others 'Add Pal' icons) after clicking 'Add Pal' and read what is written in the message content. It should tell you your code.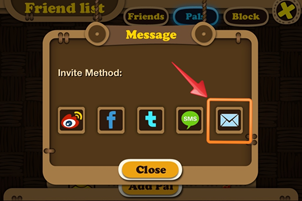 For example, the message is: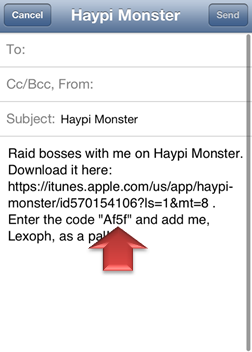 As you can see above, this is the automated message I get from clicking the e-mail invite button. 'Af5f' is my code but it differs for everyone. It may differ in length as well as some have 5 or even 6 code digits/letters.
Pals you invite will

automatically

be placed in your server.
Deleting a Pal
---
Firstly, go to the Pal tab page. (See the first section of this post for instructions.)
Pick the Pal you want to delete from your list. After clicking on the name, click on
'Delete'
at the bottom of the new smaller window showing some details of the Pal.
*Note that it is not recommended for you to delete any of your Pals.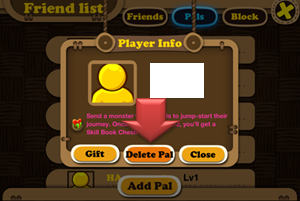 Gifting
---
Through the Pal system, the inviter may send
one monster
to their referrals. To gift a monster to a player, in-game, go to:
Menu > Friends > Pals (tab)
...and select the pal you want to send the gift to. Click on
'Gift'
and pick the monster you want to gift.
The monster may NOT hold any item. When sent, the monster received by the referred player will have its level capped to what the level of the received is. The moves it has will not be changed upon receipt. For example:
Player A sends a level 50 grade S Scythe (no held item)to player B. The Scythe has the skill set: Martyrdom - Massive Boulder - Power of Darkness - Sand Storm
Player B is only level 10 when player A sent the Scythe so the Scythe received will only be level 10 but will still have the skill set as above.
However, there are a number of monsters that may not be sent through the Pal system. This includes:
Neo - Neon may be sent but not its unevolved form Neo
Boarbarian
Skelly/Vertebrex/Vertedeath
Purity/Sincerity/Felicity
Any legendary rank monster
Note: Neo might just be a glitch at the moment.
Gifting a monster to your Pal will give you a reward as well. If you sent a monster to your Pal and they are level 12 or higher, you will get a
Skill Book Chest
. If your Pal is not yet level 12 when you send the monster, you will get your book chest when they reach this level.
The Skill Book Chest may contain any skill book. Getting an advanced skill book will be your best scenario but if you don't get an advanced skill book from this chest, let's say you only get an Intermediate Book Chest, you get extra Essences of Wisdom. If you get a Meditation (Intermediate Psychic skill), you will get 70 Essences of Wisdom along with it.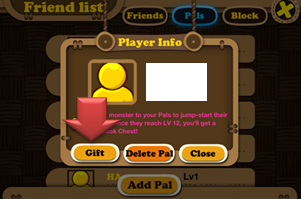 FAQ
---
Q. Why are there Pals on my Pal list that I cannot send gifts to?
A. You may

only

send gifts to Pals that you have referred

directly

. These Pals were referred by your Pals or is your inviter (or his/her inviter).
Q. What are some of the benefits of having a Pal (or Pals)?
A. Currently, the only Pal-only feature is the Boss Raids. The requirement for this feature is that the players must be level 12 but when players reach this level, they may co-operate with their Pals in defeating these bosses - which are found randomly when doing normal, veteran and expert maps. You help defeat each others bosses faster and you both benefit by gaining boss essences which can be exchanged for various items, including a legendary monster scroll (currently this is for Gryphion). As mentioned in the 'Gifting' section, you may also sent a monster to your referrals and when they reach level 12, you will received a skill book chest.

Q. What if my Pal never reaches level 12 but I sent a gift?
A. Unfortunately, you are not allowed to get your gift back. You will also not receive your skill book chest (until they reach level 12). These are gifts, however, so you shouldn't expect them back!
Q. Are there any other Pal-related features?
A. Currently, there is only the Boss Raids mode. However, there will surely be more features that incorporates the Pal system so hang tight while they are being made!
Q. I told a friend about the game, but they forgot to use my code. How can they fix this?
A. Unfortunately, the Pal code needs to be entered at the very start - before they start the game. Failure to do so will not allow your friend to be your Pal. However, Haypi Monsters allow for multiple accounts in one device (currently, it's reported to be 3 but it seems that more may be made after the Server Rush event) so your friend can just start a new account and enter your code before starting this new account!
Q. I accidentally sent the wrong monster to my pal how can I get it back and send a different one?
A. There is currently no way to indie the sending of a monster to you pal. The best option would be to contact Haypi support and explain in detail your issue/problem
There is no way to retrieve your monster back, unfortunately. You may ask support for some help but there is no way that you can get the monster back after sending it by yourself. Haypi support has stated that they may be able to help with similar accidents so be sure to try and contact them if you really need this monster back.
Miscellaneous
---
Contact Haypi Monster Support at:
Note that there is also a link to contact support in-game:
Menu > Help > Support (fill out the form)
Note that Haypi Support does not work on the weekends so please try and send your inquiries in before then!
Note that Haypi support sends replies through the
Support page
in-game. They do NOT send replies to your game mailbox. In order for you to check if they replied and what their reply is go back to the support page again:
Menu > Help > Support >

Tap here for the Reply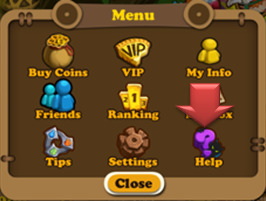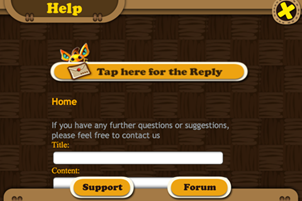 ---
If there is any information I missed, please feel free to post them below.
If any information is wrong in this post, please do not hesitate to notify me by posting in this thread or by sending me a private message.
If you have any further questions with regards to Pals, please ask them below and, with your consent, I might include them (along with the answers) to this post to expand it.
Thanks!

Special thanks:
Bullhead81 - Request for this guide and some of the images!
iNinja - FAQ section
Last edited by
Lexoph
on Sun Jun 23, 2013 1:05 am, edited 10 times in total.
"The past is history, the future is a mystery
and today is a gift."
Haypi Monster

S11

:

Lexoph