Discuss Haypi Kingdom here
Yes. Thank you for the table Tracy. I love to see info like this on the forums.
Beware the Artesians!!
Thank you so much Support 1. Very helpful.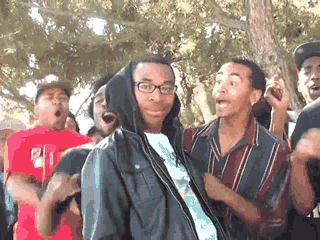 MetalAres wrote:The chance system is akin to gambling. Some people will achieve better odds than others. I'm under the impression that any form of gambling from users within certain countries must follow strict guidelines. Online gambling is also illegal in certain countries and considering that many of Haypis users are minors this seems a very questionable move. I'm curious as to ITunes reaction to this.
gambling Verb: Gambling is the of money or something of material value on an event with an uncertain outcome with the primary intent of winning additional money and/or material goods. Typically, the outcome of the wager is evident within a short period.
material goods...last time i checked i couldnt pick up an enhanced lvl 15 horse :/ ur paying money for a service of entertainment...thus not gambling or not illegal.... plus haypi has the rite to charge money for an advantage... after all it took alot of time and resources to devolpe a game... and its free to play... no one ever said to be succeful u need coins...i have 3 lvl 16 accounts and i have bought $10 qorth of coins only....
I like that I can get troops but takes to long lol
Wow this really helps

And i think that it would be cool to have this chart as one of your letters so that i could look at it when i want.

when i got the 30 enhancement stones i thought it was awesome cause i had 2 level 8 rings so i enhanced one 3 times then i sold it so i goy a lot of money


Thanks to who posted this it really helps. i think its soooooooo helpful that im going to copy it and give it to some of my members cause im the leader in my alliance. THANX

s111-Dominic828 - Most Active
s115-CoolCamel - Inactive
s90-D0Minator! - Inactive
s92-.Dom. - Active
I think it shpuld b easyer for ppole with out coins 2 get the stones so we can upgrade them like on hunts u get 1 stone after a 20hour hunt that's should not be right
---
Who is online
Users browsing this forum: No registered users and 5 guests